The Galaxy S7 is coming and with February 21 already marked on the calendar, eager fans simply can't get enough of rumors, leaks and hints about Samsung's upcoming flagship offers. When it comes to next-get, the Korean giant won't simply limit itself to improved performance, battery life is in for a solid improvement as well. By all accounts, it is going to be a major one, as evident by the recently cited 17 hours of video playback at full brightness.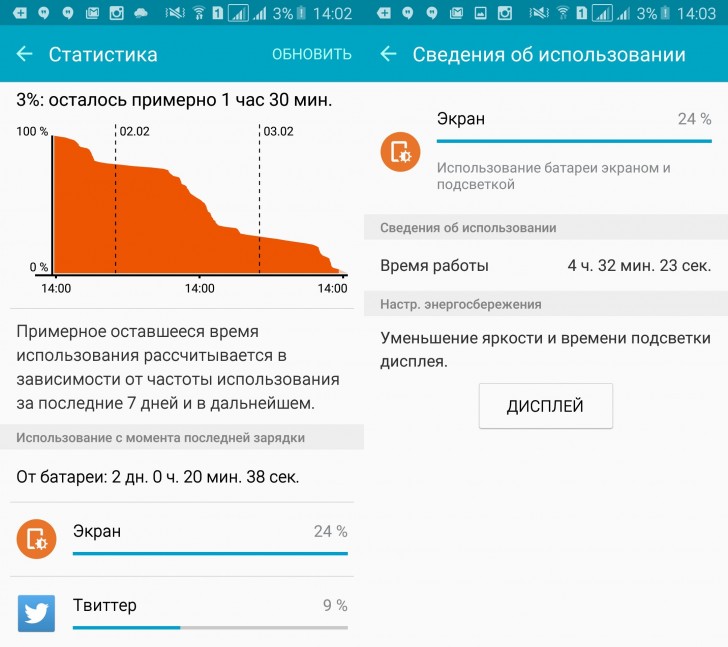 A newly leaked pair of screenshots from what the dual-SIM variant of the Galaxy S7 show two days of uptime on a single charge. According to the post, courtesy of Eldar Murtazin, who has been the source of other S7 insights in the past, the score was achieved with an average usage pattern, which includes display brightness at 75% and LTE always on.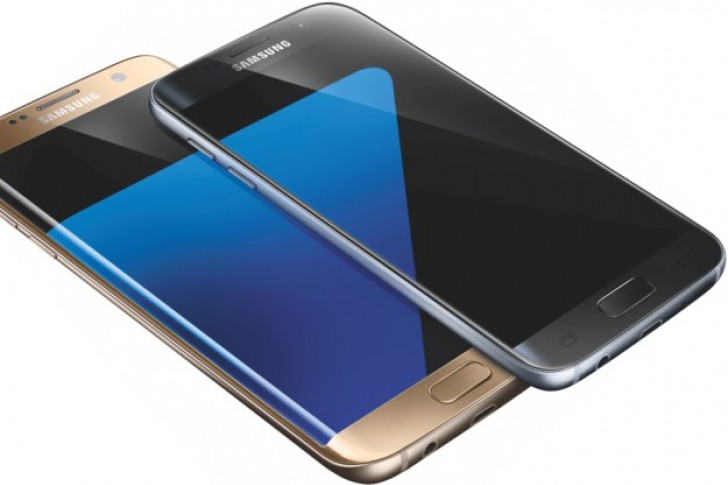 We can't really be certain if improvement on such a scale is to be expected, but it does fall in line with a lot of the other improvements the handset will bring to the Samsung table. For one, there is the previously suggested - 3,000 mAh on the S7 and 3,600 mAh on the S7 edge (that's up from 2,550 mAh and 2,600 mAh, respectively, in the S6 and S6 edge).
There is also the matter of Android 6.0 Marshmallow's new dozing feature and other optimizations and last, but definitely not least, the company's new generation Exynos 8890 and Snapdragon 820 chipsets.
L
My old samsung s2 plus's super amoled with only wvga and 216 ppi but its high contrast and 180¤ viewing angle make icons look like painted on the screen. Texts are crisp and cant see any pixellation even after zooming and viewing thru a magnif...
?
Why you need all these phones. Its ok to have an android. A windows and an an iphone. But why need 2or more of the same.
D
are u the one who keep let your phone standby? i dont mind you def samsung , i got note 4 , ip 6 plus , vibe P1 , huawei 1 , lenovo K920 pro , A5000 , Samsung A7 , what you want to tell me about the joke? only 5000mah & note 4 with zero lemon...