With Valentines Day approaching, there's a rise in demand for pink phones – we chose to believe that's the reason that the Rose Pink versions of the Samsung Galaxy S8 and Galaxy S8+ are arriving in the UK only now.
You see, those phones first appeared at the end of June last year in Taiwan, then in North America in July and in Europe (but not the UK) in September. Now... now we're close to the launch of the Galaxy S9.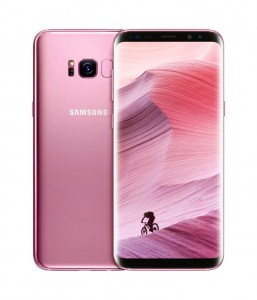 Samsung Galaxy S8 in Rose Pink
The price of the Galaxy S8 and S8+ has fallen quite a bit since launch, making them a good deal. Especially if you don't care about dual cameras (the small S9 won't have one anyway).
Samsung.com lists the phones as "coming soon" (note: the Dual SIM version won't be available in Pink). Other retailers are yet to list the new color option, most stick to the classic Midnight Black and Orchid Grey.
C
Rather no Samsung at all. They have sticly fingers and almost everything on this world have a Samsung sticker on it. Milions of devices but not even single one of them made properly with quality.
T
I somehow have bad luck, and seller always gives me phone of wrong colour lol. I wanted black S8 but I got orchid grey one. If this colour existed when I was buying S8 - I would probably have it xD
z
Prefer like rapsberry rose by v30 than rose pink by s8 duo. Lava red too red like blood. I hope no more rose gold variant colors for this year. Huft....