Samsung has been making TouchWiz cleaner and cleaner in the last couple of years and has made the most changes on its Galaxy S premium line.
In another major change the Galaxy S8 and Galaxy S8+ let you hide the app drawer and have all apps on the homescreen.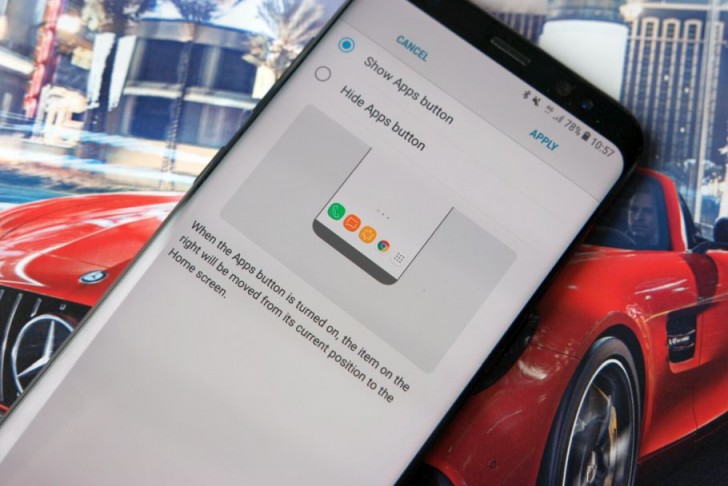 This isn't anything new - Samsung had the option last year in the Galaxy S7 and S7 Edge but it an experimental feature and was hidden deep under the Samsung Labs app, not in the settings menu.
In the Galaxy S8 duo the app button is ON and you can always bring it back if you've hidden it. Many Android makers are using drawer-less launchers, but a recent trend sees manufacturers give the users a choice between the classic Android way and the iPhone-style flat UI.
D
To TRASHER: I owned a S2 for nine months and it was never slow for me. The Galaxy S phones I owned were factory unlocked. There was no provider/carrier junk on them. Based on what I have seen the factory unlocked versions yield better results in...
D
To TRASHER: I don't have a seven year old Galaxy. I also have no reason to lie about the performance I speak of. I will stick to what works for me and you stick to what works for you. It's as simple as that.