Samsung Galaxy S8+ prototype with dual rear cameras surfaces in hands-on photos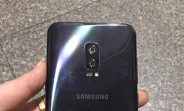 One of the features that was rumored for the Galaxy S8, or at least the bigger S8+, was a dual rear camera setup. Since these have become incredibly popular among Android phone makers in the past year, it would've made sense for Samsung to jump on that bandwagon. But in the end, as you probably know, it hasn't. That, however, doesn't mean that it didn't test prototypes with that arrangement. Case in point: the two leaked images you can see below are of a Galaxy S8+ variant with dual rear cameras and no fingerprint sensor to be seen anywhere.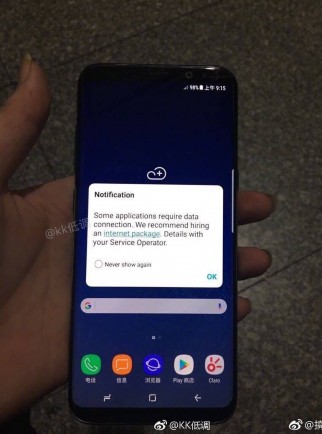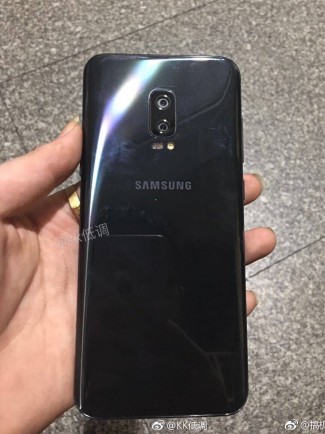 Unreleased Samsung Galaxy S8+ prototype
So it was probably a prototype employing an under-screen fingerprint scanner too - which means it actually has two things that didn't make it to the final S8+ model.
The design of this unreleased S8+ prototype which surfaced today could serve as an indication of what we are to expect from the Galaxy Note8 coming this fall. It's certain that Samsung will try to make the under-screen fingerprint sensor work, and since it has a few more months to develop it for the Note8, perhaps it will succeed. In the meantime, it can also fine-tune that dual rear camera setup, and these two features would neatly serve as differentiators between the Note8 and the S8+ if they do arrive in the former.
D
Looks like the Note 8 is going to bring the fireworks on! (I meant that in a good metaphorical way).
.
Wondering who will Samsung follow with its dual-camera setup. LG with a wideangle lens, Apple with a telephoto lens or Huawei with monochrome sensor.