Samsung Galaxy S9 active to boast 4,000 mAh battery, according to purported spec sheet
Samsung is apparently working on an 'active' version of its flagship Galaxy S9, keeping with tradition. If the release time frame is similar to that of previous 'active' devices, expect to see it become official at some point this summer.
According to the leaked image you can see below, which is an alleged spec sheet for the upcoming Galaxy S9 active, the phone will have the exact same battery capacity as the Galaxy S8 active from 2017: 4,000 mAh. We assume it refers to the S9 active because its predecessor had the model number SM-G892, and the S7 active before that was SM-G891.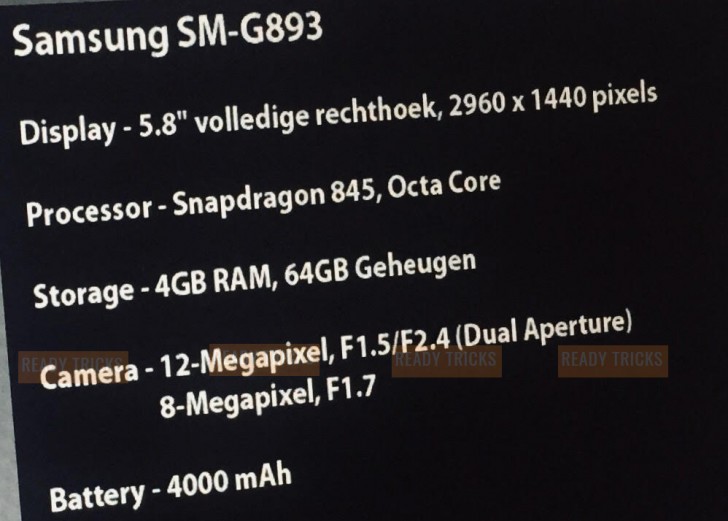 The very big battery is one of the main differentiating features of the active line, alongside the ruggedized build. And even today, 4,000 mAh is nothing to be ashamed of in this regard, although Huawei's latest flagships have gone there without the added bulk of the S8 active's ruggedization.
Anyway, aside from that detail the S9 active has identical specs to the non-active S9, emulating what happened last year with the S8 and S8 active. That is, of course, if this leak pans out.
?
Note 8 Active or Note 9 Active would be better
b
I'd rather have them shrink the screen to retain the comfortable body width of S9.
ADVERTISEMENTS