In keeping with tradition Samsung once again introduced two hardware variants of its flagship Galaxy S9 phones. Most of the world gets units powered by Samsung's own Exynos 9810 chip, while US and China receive Snapdragon 845 chips instead.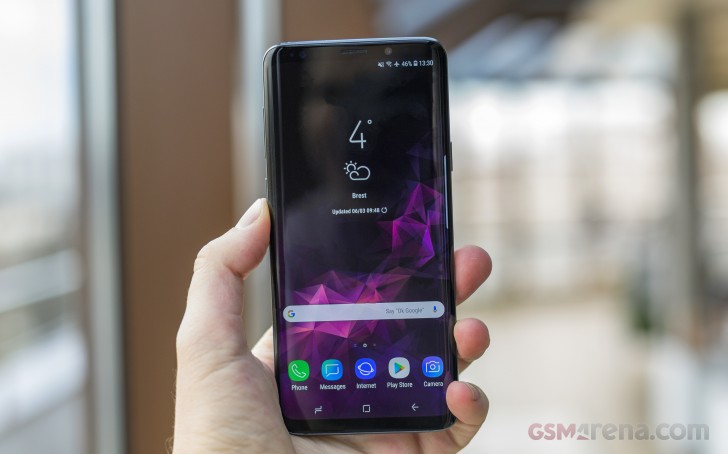 That's been the case for a few years now and with the previous generation - the Galaxy S8 duo and the Galaxy Note8 - the Exynos chip seemed to have more processing power if not much different real-life performance. Spoiler alert - this time around, however, the Snapdragon 845 flexes a bit more muscle overall, compared to the Exynos 9810 Octa.
Before we get to the charts, a few specifics first. On paper, the pair doesn't really look all that different. Both are based on an efficient 10nm development process and use pretty similar CPU core setup: 4x2.7 GHz Mongoose M3 & 4x1.8 GHz Cortex-A55 on the Exynos and 4x2.7 GHz Kryo 385 Gold & 4x1.7 GHz Kryo 385 Silver on the Snapdragon, respectively. So, there shouldn't be much of a CPU performance difference on paper, right?
Well, not exactly. GeekBench gives a pretty noticeable edge to the Exynos, especially under single-core synthetic loads. Interesting, still, the sheer number variance seems to be a lot bigger than the one observed between the Snapdragon and Exynos versions of the Galaxy S8+ and the Galaxy Note8.
GeekBench 4.1 (single-core)
Higher is better
Apple iPhone X
4256
Samsung Galaxy S9+
3771
Sony Xperia XZ2
2454
Samsung Galaxy S9+ (SD 845)
2199
Samsung Galaxy Note8
1987
Samsung Galaxy S8+
1986
OnePlus 5T (Oreo)
1974
Google Pixel 2 XL
1915
Huawei P20 Pro
1907
LG V30
1901
Samsung Galaxy Note8 (SD 835)
1862
Samsung Galaxy S8+ (SD 835)
1832
The gap is a lot smaller when looking at multi-threaded loads. We area also happy to see the long-standing variance between general CPU performance in the iOS and Android realm get smaller and smaller. That being said, however, these are still nothing more than synthetic scores. Unless you really need to shave a few seconds off some odd complex calculation or massive file compression task, you just happen to frequently run on your phone, the real world difference is negligible.
GeekBench 4.1 (multi-core)
Higher is better
Apple iPhone X
10215
Samsung Galaxy S9+
8883
Sony Xperia XZ2
8466
Samsung Galaxy S9+ (SD 845)
8349
Samsung Galaxy Note8
6784
OnePlus 5T (Oreo)
6759
Samsung Galaxy S8+
6754
Huawei P20 Pro
6679
Samsung Galaxy Note8 (SD 835)
6590
Google Pixel 2 XL
6428
LG V30
6365
Samsung Galaxy S8+ (SD 835)
6301
Plus, even if you are the type of person to take benchmark scores to heart, there is a much broader performance picture to explore, one that includes metrics on other hardware, like the GPU and memory speed, to name a couple.
What it lack in CPU prowess, the Snapdragon 845 clearly makes up in the GPU department. The Adreno 630 is simply hands-down more powerful than the Mali-G72 MP18.
Basemark X
Higher is better
Sony Xperia XZ2
44097
Samsung Galaxy S9+ (SD 845)
44013
Samsung Galaxy S8+
43862
Samsung Galaxy S9+
42134
Samsung Galaxy Note8
40890
Google Pixel 2 XL
39143
OnePlus 5T (Oreo)
38248
Samsung Galaxy Note8 (SD 835)
37211
LG V30
36704
Samsung Galaxy S8+ (SD 835)
34951
In pure pixel-churning terms, the Adreno can roughly pump out 30%, or so, more frames than its Mali rival.
GFX 3.1 Manhattan (1080p offscreen)
Higher is better
Samsung Galaxy S9+ (SD 845)
61
Sony Xperia XZ2
55
Samsung Galaxy S9+
47
Apple iPhone X
44
Samsung Galaxy Note8 (SD 835)
43
Samsung Galaxy S8+
42
Samsung Galaxy Note8
42
Google Pixel 2 XL
42
LG V30
41
Huawei P20 Pro
40
OnePlus 5T (Oreo)
40
Samsung Galaxy S8+ (SD 835)
39
GFX 3.1 Car scene (1080p offscreen)
Higher is better
Samsung Galaxy S9+ (SD 845)
35
Sony Xperia XZ2
35
Samsung Galaxy S9+
28
OnePlus 5T (Oreo)
26
Samsung Galaxy S8+
25
Samsung Galaxy Note8 (SD 835)
25
Samsung Galaxy Note8
25
Google Pixel 2 XL
25
LG V30
24
Huawei P20 Pro
23
Samsung Galaxy S8+ (SD 835)
23
Interestingly enough, the difference is clearly evident in on-screen tests as well. You can actually get up to 10 frames more in certain test scenarios. Again, that doesn't necessarily translate in better visuals or higher fps in today's mobile games, thanks to optimization and constantly improving engines. Still, if you game a lot and indent to stick to the S9+ for a while, the Snapdragon 845 variant might be a more futureproof option.
GFX 3.1 Manhattan (onscreen)
Higher is better
Apple iPhone X
51
Sony Xperia XZ2
51
Huawei P20 Pro
37
OnePlus 5T (Oreo)
37
Samsung Galaxy S9+ (SD 845)
34
Samsung Galaxy S9+
24
Samsung Galaxy S8+
23
Samsung Galaxy Note8
23
Google Pixel 2 XL
21
Samsung Galaxy Note8 (SD 835)
20
LG V30
19
Samsung Galaxy S8+ (SD 835)
18
GFX 3.1 Car scene (onscreen)
Higher is better
Sony Xperia XZ2
33
OnePlus 5T (Oreo)
24
Huawei P20 Pro
21
Samsung Galaxy S9+ (SD 845)
20
Samsung Galaxy S9+
14
Samsung Galaxy S8+
13
Samsung Galaxy Note8 (SD 835)
13
Samsung Galaxy Note8
13
LG V30
13
Google Pixel 2 XL
13
Samsung Galaxy S8+ (SD 835)
12
For an even broader hardware assessment, there is Basesemark OS 2.0. If we assume it to be a more accurate representation of the overall fluidity of the experience, then there might just be some reason to believe the US Galaxy S9+ is a bit snappier than its international sibling.
Basemark OS 2.0
Higher is better
Apple iPhone X
4708
Samsung Galaxy S9+ (SD 845)
4196
Sony Xperia XZ2
3859
OnePlus 5T (Oreo)
3458
Samsung Galaxy Note8 (SD 835)
3424
Google Pixel 2 XL
3379
Samsung Galaxy S9+
3354
Samsung Galaxy Note8
3333
Samsung Galaxy S8+ (SD 835)
3319
Samsung Galaxy S8+
3298
Huawei P20 Pro
3252
LG V30
2705
AnTuTu tells pretty much the same story.
AnTuTu 7
Higher is better
Samsung Galaxy S9+ (SD 845)
264044
Sony Xperia XZ2
259244
Samsung Galaxy S9+
246660
Huawei P20 Pro
209884
OnePlus 5T (Oreo)
207072
Google Pixel 2 XL
203119
Samsung Galaxy Note8
201065
LG V30
182374
While our own real-life experience isn't really quantifiable, we did observe an indistinguishably fluent and nearly hiccup-free experience on both devices. So, regardless of the chipset, you should still end up with a supremely, if not exactly equally smooth UX, either way.
When you think about it, this is not a new trend either and one that has a perfectly valid explanation. Samsung has always done its best to optimize and equalize its experience, across the board, regardless of the long-standing, market-specific chipset difference.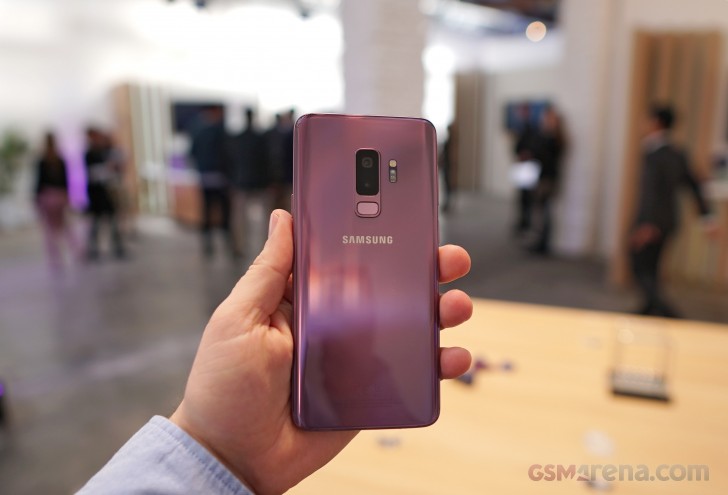 Still, that is not necessarily an entirely positive thing, since its has been known to necessitate some artificial hardware feature limiting in order to achieve parity. The Galaxy S9+ is no different in this respect. Generally speaking, it's a back and forth affair when comparing most nitty-gritty hardware aspects of the Exynos 9810 and the Snapdragon 845. A higher DirectX version here, a few different bands there - nothing that can really tip the scale one way or the other. All except one major detail, that is. Technically, the Exynos 9810 is capable of recording video at up to 4K@120fps, while for the Snapdragon 845, that limit is 4K@60fps. Naturally, for the sake of feature parity, both models got caller at 60fps.
This might not be such a big deal, now that Samsung has caught up to Apple in this department, but looking at the broader picture, quickly unearths that the Galaxy S8+ and the Galaxy Note8 are still limited to 4K@30fps for the very same reason. Despite the fact that their Exynos 8895 versions are perfectly capable of 4K@120fps encoding as well. But, we digress.
That's just the Samsung way of doing things and it's not likely to change any time soon. Plus, for the first time in a while, Qualcomm actually brings a potentially compelling performance edge to the Galaxy table. Still, however, there is the matter of battery endurance.
Whether it is somehow tied to the extra performance, or it is simply due to a different possible and/or achieved level of optimization, the Snapdragon 845 drains noticeable more battery in the S9+ than the Exynos 9810.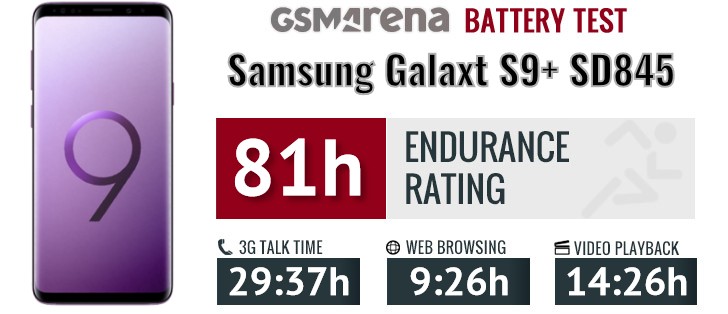 Looking at the numbers themselves, we still have to give it to Qualcomm for making it's X20 LTE modem that extra bit more efficient. When it comes to web and local video playback performance, however, our standard tests are meant to isolate as many additional variables as possible. SO, the difference you are looking at all boils down to better software optimization.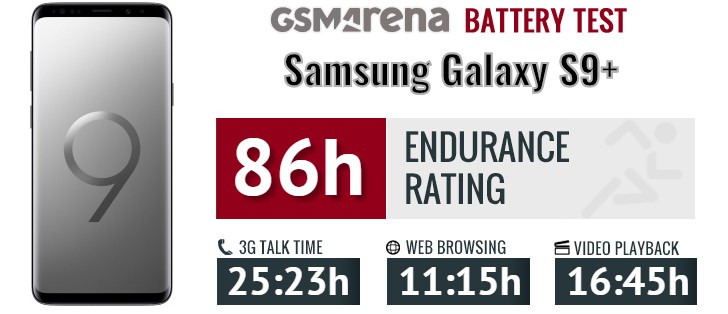 So, to put things into perspective here, after spending quite a bit of time with with both an Exynos 9810 and a Snapdragon 845 Galaxy S9+ unit, we can safely say that Samsung has managed to guarantee a consistently and nearly indistinguishably fluent experience on both.
Most users are unlikely to ever detect a meaningful difference between the two in that respect. Having said that, if you do find yourself in a position to choose either chipset variant freely, the Exynos should last a bit more away from the charger on average. That's a little bonus we can get behind. Then again, if performance is your main concern, surprisingly, this year, the Snapdragon 845 looks like the better and more futureproof option.
m
I am very happy to have my SM-G965F/DS on Exynos. When I had the SnapDragon powered Glaxy Note 4 it was a coal ON FIRE... the CPU got so hot that I could barely touch the screen, and it throttled down heavily at past 80°C. On the contra...
?
I cannot go with development cannot use snapdragon 845
K
Reply to: Imperator Neubaticus, Poltergeist, fairnsquare. What you guys have asked seems like a simple question, but its actually a very complex issue. Now there are two categories to this question: Relative Battery Life and Real-Life Battery ...