Super slow-mo
Super slow motion video at close to 1000fps is being hailed as the next headline feature - Sony introduced it last year, and Samsung's now joining in. We figured that since the Galaxy S9 and the Xperia XZ2 are among the select few phones that offer it (the Huawei P20 is only now joining them), slow-mo video deserves a closer look - on video, of course. Check out what Will has to say on the matter.
The Galaxy and the Xperia can both record slow-mo videos at 960fps in 720p resolution for a fifth of a second, which when played back at normal speed results in super slow-motion video for six seconds. The XZ2 can also record in 1080p at 960fps, but for only half the duration. That's because Sony hasn't increased the on-chip memory and 1080p does have more than twice as many pixels as 720p.
What the Galaxy does better than the Xperia is the software implementation of the feature. On the XZ2 you need to manually engage the slow-mo recording, so timing it is entirely on you. On the S9 you can do that too, but you can also choose auto, tap on an area in the frame where you expect the action to happen, and the Galaxy will automatically switch to high-speed recording as soon as it detects movement. If you're going to have multiple things moving across the frame, manual could still be a better idea, though.
Additionally, tap-to-focus doesn't work on the Xperia - to change the focus point, you need to go into regular videos, tap on your subject, and then go back to slow-mo. How crazy is that? The Galaxy will happily accept focus requests in slow-mo mode.
On top of that the Galaxy has a neat editor which you can use to do things with your slow-mo videos once you're done with the capture. There's a timeline where you can trim your videos, switch the slow-mo sections on and off, add music, and share your creation. Sony's video editor has no special slow-mo-tailored functionality.
To sum it up, Samsung's slow-mo feature set is a lot more user-friendly. Video quality in slow-mo is similar between the two in 720p, but the Xperia's 1080p footage is, predictably more detailed. However, due to the limited duration and Sony's basic implementation, we'd still pick the Galaxy for slow-mo, even if it was Sony who came up with it first.
And now, here's a bunch of samples.
Video quality
Moving on to the regular videos. Both the Galaxy S9 and the Xperia XZ2 can record in 2160p/30fps, but the Galaxy is also capable of 2160p/60fps. 1080p in both 30fps and 60fps goes without saying. The S9 lets you choose between h.264 and h.265 codecs for all modes, while h.265 on the Xperia is only available for 4K capture.
The h.264 files from the Galaxy get a 45Mbps bit rate in 4K, 28Mbps in 1080p/60fps, and 14MBps in 1080p/30fps. The Xperia's numbers are 54Mbps, 30Mbps, and 17Mbps, respectively - Samsung's more frugal, even too frugal. Using the more efficient h.265 codec the Galaxy's 4K vids were encoded at 27Mbps while the Xperia's get 35Mbps.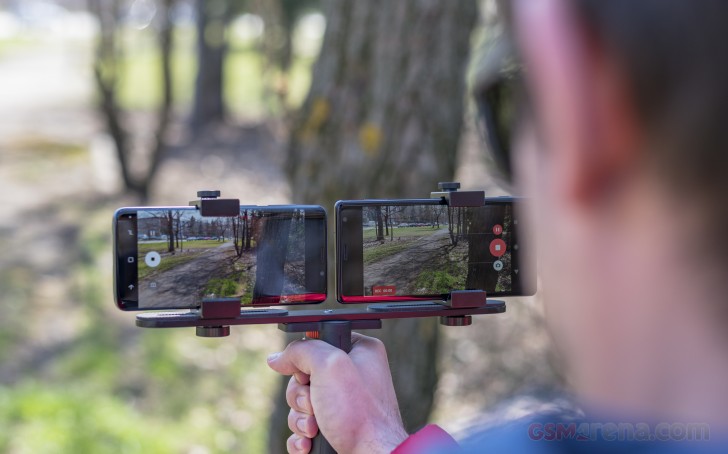 In 4K, encoded in h.264, the level of detail from the Xperia is higher and vids look crisper. Things even out somewhat in h.265 clips, though the Xperia does appear to have an edge, still. We also prefer the XZ2's overall more natural look to the Galaxy's artificial, sharpened footage. Dynamic range is similar between the two, and so are colors, though if you insist of pointing out the tiniest of differences, you could mention the pinkish tint in the grays and blues of the Xperia, and the extra pop in the Galaxy's cab-yellows.
We've also grabbed a frame from each video for side-by side inspection, if you're into that.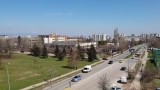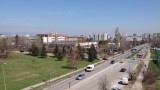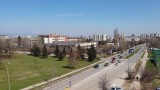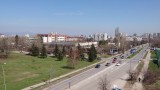 4K video screengrabs: Galaxy S9, h.264 • Xperia XZ2, h.264 • Galaxy S9, h.265 • Xperia XZ2, h.265
Colors don't change in 1080p, but the Galaxy catches up in detail and it's now really a toss-up between the two in both 30 and 60fps.
And here come the screengrabs.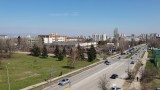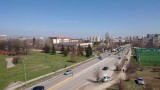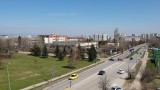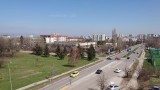 1080p video screengrabs: Galaxy S9, 60fps • Xperia XZ2, 60fps • Galaxy S9, 30fps • Xperia XZ2, 30fps
The Xperia XZ2 and its Compact sidekick can also record HDR video, a rather unique feature in the Android world. We're providing a sample below, taken alongside the regular videos, but unless you have a BT.2020 compliant display, you'd be seeing a washed-out version of it. The phone's own screen does it more justice.
Stabilization
Sony's Steady Shot stabilization has two modes, Intelligent auto and Standard (there's Off, too, but that doesn't count), and in 4K resolution you can only have Standard. The gyro-based Intelligent auto is only available in 1080p. The Galaxy has no fancy name for its stabilization, but it does work up to 4K/30fps (not in 4K/60fps, though), plus there's the added benefit of stabilized optics here.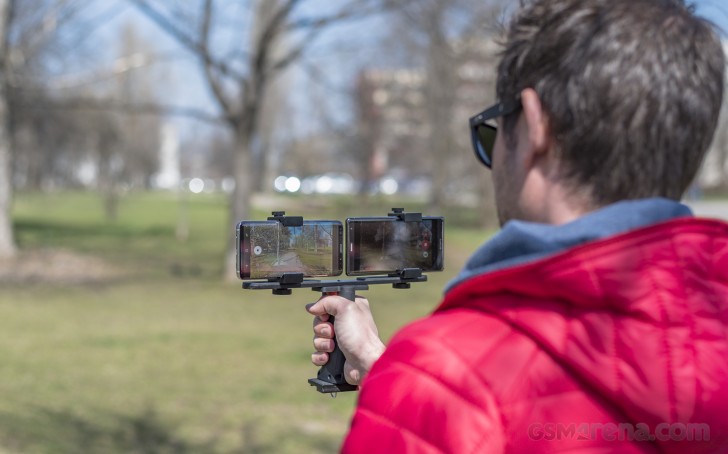 Indeed, in 4K the Xperia can't quite match the Galaxy's smoothness and its footage is noticeably shakier. It's doing something, but the you'd want the Galaxy for stabilized 4K.
In 1080p, where Steady Shot gets all intelligent, there's not much of a difference between the two phones. Both will deliver shake-free videos with smooth panning.