S goes Dual
Samsung Galaxy S Duos review: S goes Dual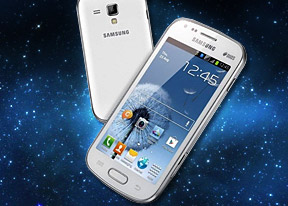 Good 5MP camera
The Samsung Galaxy S Duos comes with a 5MP camera that can shoot photos at a maximum resolution of 2560 x 1920 pixels.
The interface is virtually the same as on the Galaxy S III, with two shortcut bars on each side of the viewfinder. On the right you get the still camera / camcorder switch, a virtual shutter key and the gallery shortcut (which is a thumbnail of the last photo taken).
On the left you get several controls and the good news is that you can pick any four shortcuts to put there - you can easily have all frequently used features just a tap away. The fifth shortcut always points to Settings.
As far as features go, you get goodies like geotagging, smile detection, panorama mode, Share shot, scenes and effects. There's no touch focus, burst mode or HDR, but we can't expect the S Duos to match the S III in terms of features.
The actual images are good with pleasing colors and good dynamic range. Photos are a bit grainy, but there's no color noise, and there's a decent amount of fine detail. Overall, for its price range, the Galaxy S Duos is a pretty good 5MP shooter.







Samsung Galaxy S Duos camera samples
Photo quality comparison
The Samsung Galaxy S Duos has synthetic resolution that's virtually identical to that of the Ace Duos, but there's a noticeable pink spot. It exhibits a lot less noise reduction and oversharpening than the HTC Desire V (that's even more noticeable in the second chart), which is a win. Artificial lighting is handled well by good white balance.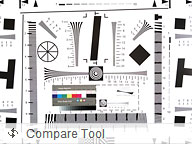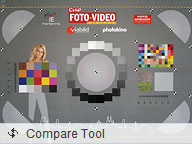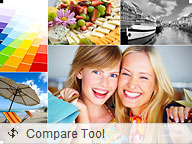 Samsung Galaxy S Duos in our Photo Compare Tool
VGA video camera
The Galaxy S Duos captures video in VGA resolution at around the 30 fps mark. The bitrate of the videos hovers around 3300 Kbps, of which around 130 Kbps are for the audio (mono, 38kHz).
The camcorder interface is almost the same as the still camera's - you get the same customizable panel on the left for up to five shortcuts.
The video quality is good enough, though the resolution is nothing to write home about and the low bitrate results in visible loss of fine detail. Still, it would do in a pinch.
You can download an untouched VGA@30fps video sample if you want to have a look at the video quality.