S goes Dual
Samsung Galaxy S Duos review: S goes Dual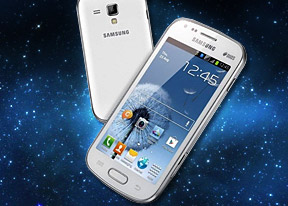 Samsung-themed ICS browser
The Samsung Galaxy S Duos has the ICS version of the Android browser, but you can install Chrome if you prefer. Note that the default browser isn't quite the same as the stock Android browser - Samsung have tweaked the interface to match the rest of TouchWiz.
The browser supports both double tap and pinch zooming along with the two-finger tilt zoom. There are niceties such as multiple tabs, text reflow, find on page and so on. A neat trick is to pinch zoom out beyond the minimum to open up the tabs view. Handy options let you request a desktop site or print a web page (works only on Samsung printers).
The Web browser comes with Incognito mode, which enables you to surf the web without the browser keeping track of your history or storing cookies. You can also switch to a more minimalist UI, called Quick controls, which currently is in a Lab stage. It disables most of the browser's user interface and gives you a quick five-button layout to access the basics.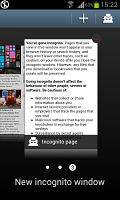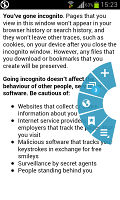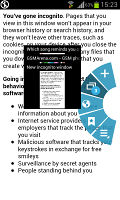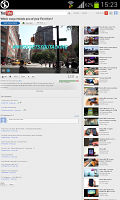 Incognito mode • Quick controls • HTML5 video playing on YouTube's page
Flash is not available out of the box and it failed to work even after we installed it. YouTube does support HTML5 videos, but they strain the chipset and the interface becomes sluggish.
Organizer basics
The Samsung Galaxy S Duos comes with the Polaris Office Viewer that can handle Word, Excel and PowerPoint files (2003 and 2007 files), as well as PDFs. It cannot edit those files, you'll need a paid app from the Play Store for that.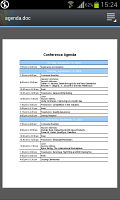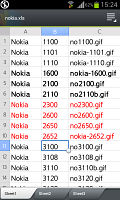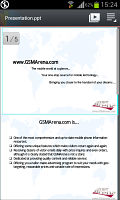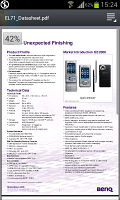 The Polaris Office Viewer suite
Instead of the native Android calendar, the S Duos comes with Samsung's S Note. It supports multiple online calendars, including Google Calendar, Samsung's own solution, Facebook and Exchange ActiveSync. Calendars can easily be hidden and revealed again, so don't worry about clutter.
The calendar has six different types of view: Year, Month, Week, Day, List (a.k.a. Agenda) and Tasks. Adding a new event is quick and you can also set an alarm to act as a reminder.
The list view shows all the calendar entries from the recent past to the near future. It's a very handy tool when you need to check your appointments for the next few days.
The My Files app is a simple to use but efficient file manager. It can move, copy, lock and rename files in bulk, and even send multiple files via Bluetooth. My Files will only browse the memory card (it can't access the internal drive).
There is also a calculator aboard. It is nicely touch optimized and advanced calculator functions are available by turning the phone horizontally. You can also adjust the font size.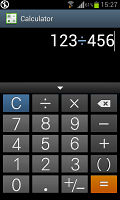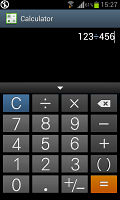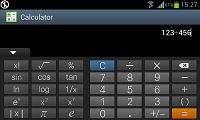 Calculator • changing font size • advanced view
The Samsung Galaxy S Duos' Clock application combines an alarm clock (you can set multiple alarms with individual repeat times), a world clock, a stopwatch and timer, plus a desk clock mode.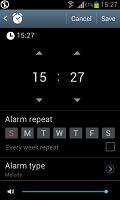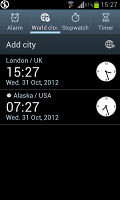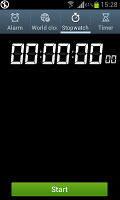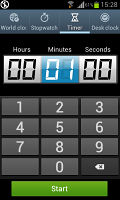 The Clock app: alarms, world clock, stopwatch and countdown timer
The Memo app is pretty self-explanatory - it lets you create text memos, which you can later sync with Google Docs.
You also get a Voice recorder, which has a cool sound level meter while you're recording. You can limit the recording to fit an MMS or you can just leave it unlimited.