It has been a couple of exciting days for all the folks waiting for the release of the Samsung Galaxy S II across the Atlantic. Barely a day after the 4.5" screen Samsung Galaxy S II Hercules got caught on camera in Canada, more pictures of it emerged, this time bearing the U.S. T-Mobile brand.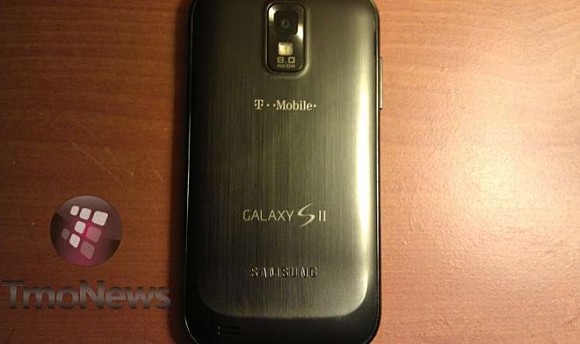 As you can see from the picture of the device's back above, there is absolutely no doubt that the previously rumored Samsung Hercules will be a member of the Galaxy S II family. It will differ visually from its European sibling by its rounded edges, larger screen, and front button layout.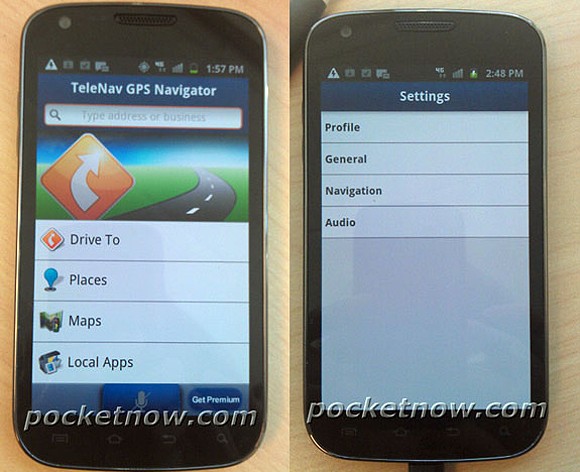 Reportedly, the phone will feature the 8MP camera unit which we know too well already, NFC capabilities, and category 24 HSDPA for T-Mobile's upcoming 42Mbps HSPA+ launch. There is still no conclusive information on which dual-core CPU will the Samsung Hercules sport.
September 26 is the expected launch date of this monster droid, much in line with the leaked 2011 T-Mobile device road map which we reported some time ago. The price is rumored to be in the $300 range on contract.
We already received one heck of a teaser from Samsung in the United States. It is needless to say that we will keep you posted on any developments surrounding the device's launch. In the meantime, feel free to check out the source links for a couple more shots of the Samsung Hercules and tell us how you like it in the comments section below.
Source 1
Source 2
b
if you think it's ugly, then why don't you look at the mirror. You will feel worse.
a
i don't know if the picture is not a good one but I don't like the front of this phone at all. Its very ugly. And why they have telenav there, google navigation is not available on this phone/??
?
With higher frequency of processor, overheating is anticipated. Samsung galaxy s2 does not suck.
ADVERTISEMENTS