Sugar coated
Samsung Galaxy S II ICS review: Sugar coated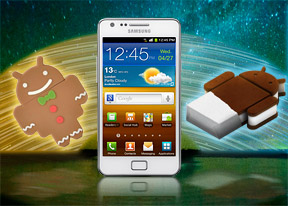 Better colors and stereo sound in camera
We thought that Samsung could have changed something about how the camera processes images, so we took a Galaxy S II with Gingerbread and an S II with Ice Cream Sandwich and took several samples.
They have changed processing a bit and fixed one complaint we had with the S II - the blueish tint that affected both stills and videos. The new tweaks have practically replaced that with a warmer yellowish tint and boosted the saturation and contrast a bit.





Samsung Galaxy S II (Ice Cream Sandwich) • S II (Gingerbread) • Ice Cream Sandwich • Gingerbread
The colors in videos have improved too.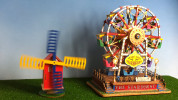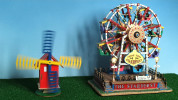 Still frame from Samsung Galaxy S II (Ice Cream Sandwich) video • From S II (Gingerbread) video
The other complaint we had - that the S II recorded mono sound despite its dual microphones - has been addressed too.
After the update, the Samsung Galaxy S II records stereo sound at about 130Kbps of bitrate and 48KHz sampling rate (it used to be mono at 60Kbps/48KHz).
Here are two samples recorded at the same time with a Gingerbread S II and an ICS S II. We used a third phone to play a sound and moved it around to see if there's a noticeable effect.
Other than that, we saw no changes. Videos still use the same bitrate, they still auto-focus during the first second of recording, they don't have touch auto-focus in camcorder mode and so on.
New web browser
The new web browser is one of the best things about Ice Cream Sandwich - it's faster and has some really useful new features. What the Galaxy S II has is not quite the stock ICS browser, but it is the same for the most part.
We'll cover the difference in performance later, and focus on the new features first.
A minor change to the UI to begin with is a button to view all open tabs, which has appeared next to the URL bar, making it easier to manage tabs. You can still pinch to zoom out to get to the same tab view.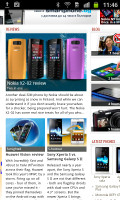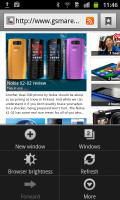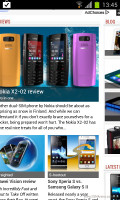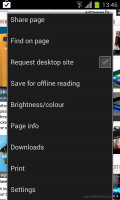 The web browser has a new look
There's a completely new style of interface available too - it's called Quick controls and can be enabled from the Labs menu. It hides the entire browser UI and creates a semi-circular menu when you put your finger on the edge of the screen (anywhere on the edge).
From there, you can drag your finger over the desired option and lift to activate. This enables a new way to switch between tabs - just move your finger over the Tabs icon and hold it for a second. The thumbs of all open tabs will appear and you can pick one by moving your finger up and down.
To close tabs, you still need to go into the Tabs view - it's different than vanilla ICS where it's a vertical list, just like the task switcher. And just like it, you can close tabs by swiping them off the screen. The Galaxy S II, however, keeps Samsung's Cover Flow-like interface for switching and closing tabs from the Gingerbread version.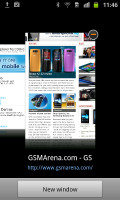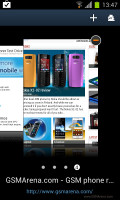 Samsung uses pretty much the same UI to for switching between tabs, rather than the new ICS tab switcher
Quick controls save some screen real-estate by hiding the URL bar but you can go even further and hide the notification area too. Not that it matters much on a 4.3" screen, but you could do it if you like.
A cool new feature for browsing is the Request desktop site option - it tells servers that it's a desktop browser, which is great for people who don't like mobile sites. You can also save pages for offline reading.
Then there's the Incognito mode, which desktop Chrome users should be familiar with. It opens individual tabs that won't affect history or form auto-fill or anything, really.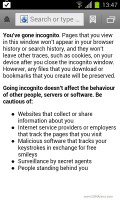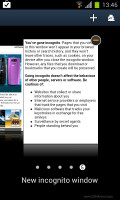 Incognito tabs have an icon that makes them easy to spot
Since most pages are white and that's not very power-efficient on an AMOLED screen, you can turn on inverted screen rendering, which inverts the colors of the site and displays them in monochrome (black background and white text). That option saves energy and is very high-contrast, making pages easy to read.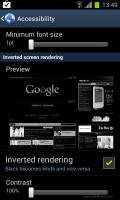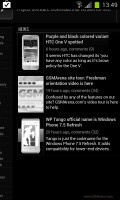 You can boost readability and improve battery life with the inverted rendering option
Finally, there's one more browser-related advantage to having Ice Cream Sandwich. You can use Google's Chrome for Android, which brings some much coveted features. You can read our review of the beta (it's still in beta) over here.