This article is outdated. We have already published a full review.
The 8MP sharp-shooter put to the test
The Samsung I9100 Galaxy S II is razor thin but the engineers have found enough room for an 8MP auto-focus camera and an LED flash. It snaps photos with maximum resolution of 3264 x 2448 pixels and it's really good at it.
The camera interface has been changed and we're not quite sure it's for the best. We'll take some more time to get used to it and share our impressions of the camera UI later. For now, let's just focus on the camera performance.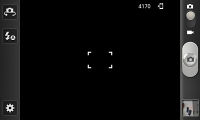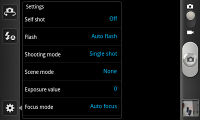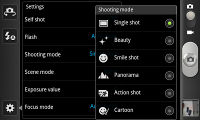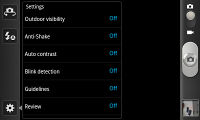 The camera interface has changed
We snapped up plenty of camera samples with the I9100 Galaxy S II and we'll use two other 8MP shooters as a yardstick – the latest Sony Ericsson XPERIA Arc and the LG Optimus 2X.
After spending some time with the camera, we can say that the Samsung Galaxy S II is one of the best 8MP shooters around. Noise levels are low, so the noise-reduction phase of the post processing leaves plenty of fine detail.
The contrast and color rendering are good too, though colors tend to be oversaturated a bit (this is common among consumer cameras as most people find the colors more pleasing this way).
















Samsung I9100 Galaxy S II camera samples
















Sony Ericsson XPERIA Arc camera samples
The Samsung I9100 Galaxy S II camera is quick in acquiring focus and shot to shot time is very acceptable at around two seconds. The camera has all the features you can think of, including face, smile and blink detection, scene presets, image stabilization, geo-tagging and various other options.
We also snapped a couple of shots with the secondary camera of the Galaxy S II – it's a 2MP unit after all. They actually turned out pretty good.



Samsung I9100 Galaxy S II secondary camera samples
Photo quality comparison
The Samsung I9100 Galaxy S II enters the competition over at our in our Photo Compare Tool. The tool's page will give you enough info on how to use it and what to look for.