This article is outdated. We have already published a full review.
Testing web browsing performance
Dry specs and synthetic benchmarks aside, it's real-life performance that really matters to users.
So we decided to put the dual-core powerhouses toe to toe and throw in the original Galaxy S just for laughs. We were surprised to find that in most cases the original Galaxy S held its own pretty well, even beating the Optimus 2X in some rare cases.
Before we continue we'd like you to keep in mind one thing – both Galaxy's are running Android 2.3 Gingerbread, while the Optimus 2X is still stuck on Froyo 2.2. And that casts a shadow on its performance – it could be handicapped to an extent.
We hooked-up all three smartphones to the same Wi-Fi network and began our browser test. We tested load times, reload times and the general feel of browsing. Zooming in and out by pinch-to-zoom, double tap, panning around. Plus the screen technology also makes a big difference on browsing.
The Galaxy S II feels really smooth in web browsing. It didn't mind having all those apps running in the background, nor the Flash content on each site – it just felt great and very stable. Navigating through pages, zooming in on pictures or text, playing a 720p video directly in the browser – it all feels hassle-free on Samsung's flagship.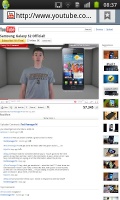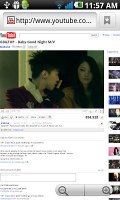 Playing YouTube video on both devices
And the Galaxy S II just feels better than the Optimus 2X and the Galaxy S. Navigating the web is faster and smoother than anything we've ever seen on a mobile phone. And that, added to the SuperAMOLED Plus technology and ample 4.27-inch screen real-estate, you can bet you have yourself an extremely capable web browsing device.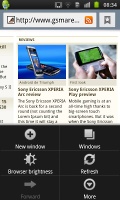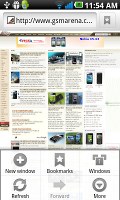 The Galaxy S II gives you more options
We've prepared a short video comparison of web browsing the two dual-core smartphones: the Galaxy S II and the Optimus 2X.
Gaming on dual-core Android smartphones
When it comes to gaming, the Galaxy S II doesn't disappoint too. It loads games as fast as the Optimus 2X and the gameplay experience is great on its SuperAMOLED Plus display. At Shrek Kart HD both devices loaded levels and videos equally fast, but our pre-release Galaxy S II unit had problems with the actual gaming. There was noticeable lag in both occasions.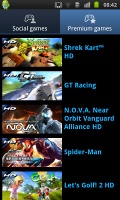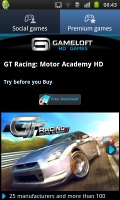 The Game hub on the Galaxy S II
But that could just be the game, because Ultimate Spider Man: Total Mayhem was very smooth on the Galaxy S II and had no problems at all. Still, we couldn't find anything wrong with the performance of either device. One thing's for sure though, the SuperAMOLED Plus display is way ahead of the LCD used on the Optimus 2X.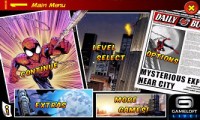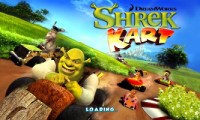 Playing games on the Optimus 2X
We've prepared a quick game comparison on video between the two smartphones. We put the Optimus 2X and Galaxy S II through a loading test and you can see which is faster and how games look on the two screens.
Overall, we feel the Samsung Galaxy S II with its deep blacks, makes for a better portable gaming device.