It seems that thinness is the new race to the moon for smartphone makers, and Samsung, not to be outdone by Motorola's RAZR XT910 7.1mm waistline, is reportedly aiming at the 7mm milestone with the new Galaxy S III. Surprisingly, Huawei is also in the race with the upcoming Ascend P1 S, which comes in at 6.7mm, and should see a global release in Q2 of this year.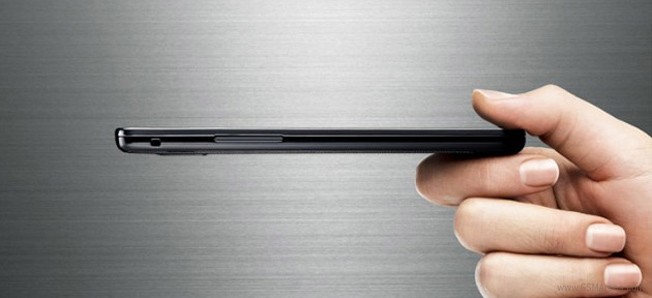 Rumors continue that the S III thickness won't be uniform, and it will allegedly have the same camera 'hump' found on the S II. This new generation should also feature LTE support, although that's almost expected considering the growing list of Galaxy models already released with LTE.
The S III will also supposedly launch an entire lineup of S III models, just like the previous Galaxy flagship, and we may see as many as seven S III variants this year, sporting various specifications with nomenclature ranging from '3D display' to 'stylus'. We can add these to the list of recent Galaxy S III rumors we've heard, which include a quad-core processor, 8MP camera, and of course, Android 4.0.
While manufacturing has supposedly been underway since October of last year, we may have to wait until May to see the new S III. And while it's confirmed that we will not hear an announcement regarding the S III at MWC, numerous rumors about a March announcement are floating about, including this latest one from French website Frandroid.com, where they claim they already have an invitation for a mysterious Samsung event that's to be held on March 22.
m
sony and motorola has ture colur. no one can bat .also cannot bet for sony .sony android phone phones batterys can run 2 day s with internet usage.even moto. but these 2 brands have good colur system
?
Agreed with the Samsung much better
?
Unfortunately Sony have made a real mess of Android devices up to now despite promising specs
ADVERTISEMENTS