Sizing up
Samsung Galaxy S III vs. Note II: Sizing up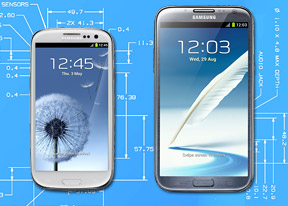 Camera shootout
The Samsung Galaxy Note II and Galaxy S III both use an 8MP camera with LED flash and 1080p video recording. The set of features is almost the same, except the Note II adds Best faces (it snaps 5 shots and assembles one final photo out of them, letting you pick which facial expression to use for each person in the photo).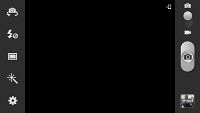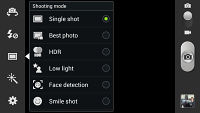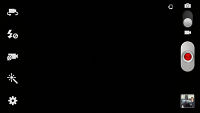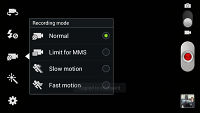 Still and video camera interfaces
Other than that, both cameras have nice, customizable UIs and features like HDR, Panorama, Burst shot, touch focus and snapping 6MP photos while recording 1080p video.
But what about image quality? Well, the difference here is even slimmer. Let's have a look at a few crops of our standard charts.
The Galaxy S III and Note II results at the synthetic resolution chart are too close to call in terms of both horizontal and vertical resolution.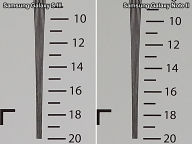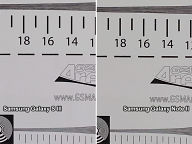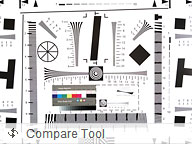 100% crops • Photo Compare Tool
Over at the second chart, some differences start to appear - the Galaxy S III photo looks slightly sharper in the gravel and grass areas and the white noise patch. The borders between the color squares also look sharper, this could be due to a differently tuned sharpening.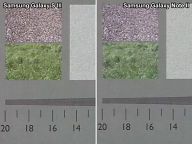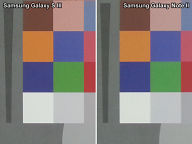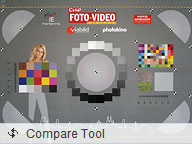 100% crops • Photo Compare Tool
The third chart might as well have been shot with the same device, the only differences seem to stem from slight changes in the lighting more than anything else.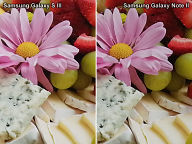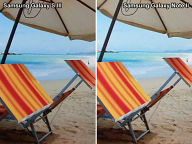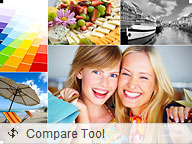 100% crops • Photo Compare Tool
Both the Samsung Galaxy S III and the Note II record 1080p@30fps video and the results in our Ferris wheel setup look very much the same in terms of resolved detail. There is a difference in color processing though, the S III pushed the contrast up.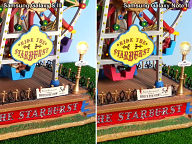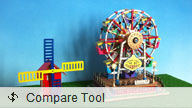 100% crops • Video Compare Tool
In poorer lighting, things remain the same - same amount of detail, though the Note II video is a bit darker.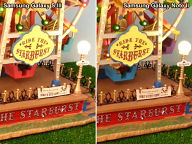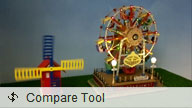 100% crops • Video Compare Tool
Finally, the synthetic resolution chart shot on video looks the same with both devices with the persistent exception of slightly differing brightness/exposure settings.