After promising an Ice Cream Sandwich update for the Galaxy S, Samsung had to take back its words after they found that the device was unable to run the new OS (never mind the fact that the Nexus S runs it fine despite having the same basic hardware).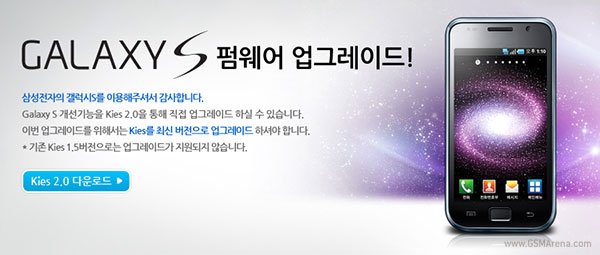 Later, Samsung promised to bring a value pack to the Galaxy S, which would essentially be Gingerbread but infused with some of the features from Android 4.0, such as face unlock. After a while though, even that plan was cancelled as the phone's hardware was once again shown to be less than adequate. However, a firmware with the so called value pack did leak later but that was the last we heard of it, until now.
Samsung has now officially started rolling out the value pack for the Galaxy S owners in Korea. This new update adds features such as face unlock, image editor, ability to take pictures while video recording and create folders in the launcher, etc.
It remains to be seen when this update will be made available to users in other regions, if at all.
N
Value Pack Update For Galaxy SL I9003 is available in india through kies..
r
how did you do that? give some hints...
r
can u gimme a brief info of updating my i9000 with ICS 4.3..
ADVERTISEMENTS