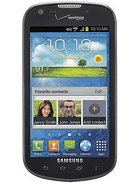 M
Not happy about camera or new jelly bean update
D
I rarely rate items but this phone sucks!!!! No flash, not enough memory, pics suck,, it freezes all the time. On the plus the battery life isn't too bag. I give the stellar a .5 rating out of 5. I should have stayed with my HTC evo. The sells rep should have to pay big time for forcing this crap on me. :-(
?
Neeraj, 26 Sep 2012Get why galaxy stellar is known as Tiny galaxy s3 on http://heart2surf.com/tiny-galaxy-s3-gala... moreExcellent phone but has no flash for camera
D
Please mention that the RAM in this device is 1GB.
V
Sunny, 29 Aug 2012Yeah I am first.. Nice Cell!Does this have GPU as its not mentioned in the specification?
L
So having come from a Galaxy Nexus to this was a huge move. However I am extremely happy with the "stellar" performance it provides. I play a lot of mobile games. Dead Trigger and Minecraft mainly. These are both graphic intense apps and the Stellar plays both flawlessly.
g
tell me that about internet speed, is there any 3g speed charge on tata indicom or it work on simple data pack

m
Sunny, 29 Aug 2012Yeah I am first.. Nice Cell!its ausum handset according to feature
i ll purchare it
S
Yeah I am first..
Nice Cell!
Total of 30 user reviews and opinions for Samsung Galaxy Stellar 4G I200.