Third time's the charm
Samsung Galaxy Tab 3 10.1 review: Third time's the charm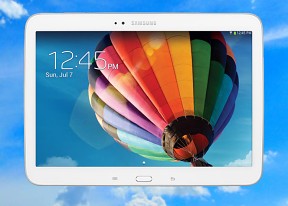 3MP camera is nothing to write home about
The Samsung Galaxy Tab 3 10.1s main camera can capture stills of up to 2048 x 1536 pixels and 720p videos, while the one on the front takes 1.3MP pictures and VGA video.
The updated user interface we first saw on the Galaxy Camera. A virtual shutter key and a capture video button are always available in the viewfinder, so you don't have to switch modes. However, this is certainly not the most convenient solution as, if you're shooting 16:9 720p videos, you'll still have to frame your videos using a 4:3 aspect ratio viewfinder.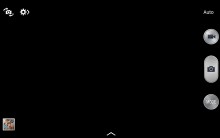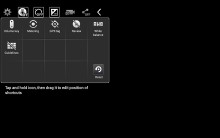 Samsung Galaxy Tab 3 10.1 user interface
The Mode button brings up a carousel with different shooting modes, each mode comes with a descriptive image and text. When you get familiar with those modes, you can switch to the grid, which drops the descriptions but is faster.
The camera app offers a fair amount of features including geotagging, Panorama, Beauty face, Sound & Shot, low-light mode, Sports, and more, but some of the premium shooting modes found on other devices are missing.
The image quality of the 3MP camera is not as good as on phones and phablets, but it's less likely after all that you'll be lugging around the 10-inch device out and about to shoot a lot of photos.
The noise levels are kept down for the most part, and the level of detail is fairly high despite the low resolution, but the colors look bland and the dynamic range is poor.
Check out these camera samples: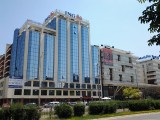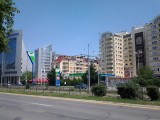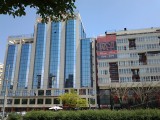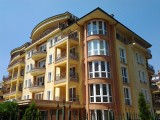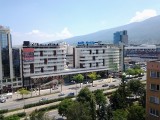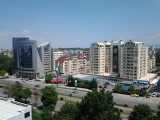 Samsung Galaxy Tab 3 10.1 camera samples
Photo quality comparison
You can get a good idea of how the Samsung Galaxy Tab 3 10.1 camera fares against other smart devices. 3MP and otherwise, with our Photo compare tool.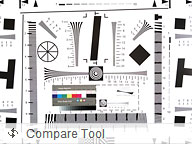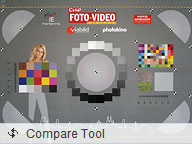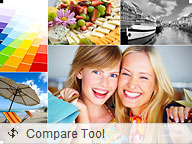 Samsung Galaxy Tab 3 10.1 in our Photo Compare Tool
Video camera
The Samsung Galaxy Tab 3 10.1 stores videos in MP4 files with a bitrate of around 12Mbps, although we've seen this drop down to almost 10Mbps in action-packed scenes. Stereo audio is recorded at 128Kbps and a sampling rate of 48kHz.
Touch focus is not available, instead you'll have to settle with continuous autofocus, which tends to trigger just a bit too often.
Videos captured with the Samsung Galaxy Tab 3 10.1 tends to have accurate if somewhat muted colors, and the dynamic range leaves something to be desired. Noise levels and white balance are similar to those in still images.
Check out this 720p video sample we shot with the Galaxy Tab 3 10.1:
You can also download the untouched video sample - 720p@30fps (16s, 22.2MB).
Video quality comparison
The Samsung Galaxy Tab 3 shoots 720p videos, which you can again compare with other devices in our database by using our Video compare tool.