Middle of everywhere
Samsung Galaxy Tab 3 8.0 review: Middle of everywhere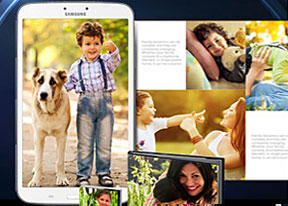 Final words
This year's update of the Galaxy Tab series makes room for an 8" tablet and it looks like a logical decision by Samsung to build on the momentum of the Note 8.0. You lose the S-pen and two CPU cores but you get slimmer bezels and lighter weight - some might find that to be a decent trade by itself. But worry not Galaxy Note 8.0, as the Galaxy Tab 8.0 is clearly after different users and markets.
With Samsung dead set on leaving no blank spots in its Android portfolio in terms of screen size, the Galaxy Tab 3 8.0 is a midrange device that fills in yet another slot. It's a peculiar mix of a routine upgrade (software version and industrial design) of a predecessor and a slight downgrade of a premium product, the Galaxy Note 8.0.
The most recent Android version, the latest TouchWiz with exclusive features, the solid build and genuinely portable compact size are the high points on the Galaxy Tab 3 8.0's resume. The package is decently powered too, providing relatively smooth sailing around the UI and good performance with most apps. It's thinner, lighter and looks up-to-date. Not least, the 8" diagonal will help it stand a head above the crowd of Android seven-inchers.
That said, some of the 7" tablets shouldn't be written off the list of potential competitors. The Google Nexus 7 in particular comes across as a very serious rival - not to mention its successor that's expected any time now. The Huawei MediaPad and the Amazon Kindle Fire HD are very much in the running as well.
Yet, the most logical alternative comes from Samsung's very own lineup. The Galaxy Note 8.0 will gladly add an extra two processor cores and S-Pen support, and will do so for as little as an extra €50.
Another potential competitor is the Acer Iconia Tab A1. It's a 7.9-inch slate with IPS LED-backlit 1024x768px display and powered by a quad-core 1.2GHz Cortex-A7 processor. The Iconia Tab A1 is thicker and heavier, has less RAM and there is no 3G option. It runs a near stock Android 4.2 Jelly Bean and costs about €200, which makes it a must-see if you are on a tight budget.
But speaking of eight-inchers the Apple iPad mini is, of course, always at or near the top of the list. The mini costs about €30 more than the Tab 3 8.0, and has the premium build to show for it, as well as a superior selection of tablet-optimized apps. The iPad mini has a lower-res screen than the Tab 3 8.0 and no version with voice call support, though.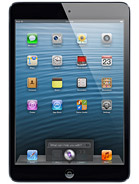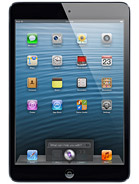 Apple iPad mini Wi-Fi • Apple iPad mini Wi-Fi + Cellular
The Samsung Galaxy Tab 3 8.0 is a good-looking tablet, compact and lightweight, running the latest Android version available and offering some exclusive value-adding apps and features. It's capable of delivering a consistently pleasant experience, though not quite unforgettable. Then again, the latter was never meant to be part of a its job description.