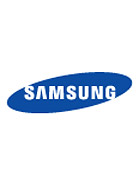 D
This will be (far as I know) the only new Tablet on the market with built-in GSM Voice which I think is THE Big Difference with all other Tablets and puts it on the top of my top 3 by a mile. I don't get it why other Tablets (even Samsung's own) don't have this. Why have a fantastic light do it all super portable digital internet and communication device, but you MUST have a separate GSM enabled device to make or take a call. I would like to be able to do a presentation anywhere anytime (which you can do with this and most good Tabs with ports) but still be able to take a call on my bluetooth earpiece or call someone for input while in a meeting. Looking forward to this marvel.
M
narayanan, 10 Apr 2013what is the most spl thing in this mobile?This is tablet not a phone.
n
Anonymous, 31 Mar 2013Very beautiful tab 3! Thanks Samsung!what is the most spl thing in this mobile?
Total of 32 user reviews and opinions for Samsung Galaxy Tab 3 Plus 10.1 P8220.