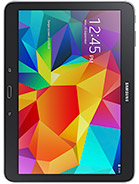 P
Hi Frends....

Is there any calling facility in it? 2ndly is there any msg. sending/receiving facility in it? and most important should I buy it?

Please reply my frends...
Paresh
9582600837
l
Its a nice tablet,but I regret to bought,I dont read the specification and then when I used it, no flash its like a galaxy phone old model. . .i like but I regret,supposed to be the ipod air ,it was my fault also.
But this ok. . . . .
m
riffaz, 06 Jun 2014Does it has flash for camera? Does it have flash for the camera?
D
It is not a bad tablet...infact it has 2 big changes over the previous mile up.

1- It has quad core processor while all the previous tab series tablets have dual core.

2- Samsung has increase its Ram, it has 1.5 gig of Ram over the only 1 gig Ram of tab 3. 10 incher.

But ...if samsung put there 5mp or 8mp rear + 2 mp front camera, at least 2 gb Ram & snapdragon or intel atom chipset, & some sensors like compass, gyro, etc...
So I think it will be the best tablet in this range.
D
it is useless to buy due to these reasons : low pixel density , low ram it should have been at-least 3 GB, heavy in weight, processor speed low....high price.
k
This is a crap with very low config.....comparative with other samsung tabs...they will sell this with very hign priced around Rs.40000....they will grab money with brand name once again....
Total of 75 user reviews and opinions for Samsung Galaxy Tab 4 10.1 3G.