Different magic
Samsung Galaxy Tab 7.7 review: Different magic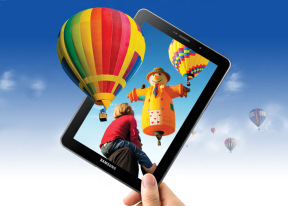 3MP worth of pictures, pleasant HD videos
A 3.15 megapixel main camera capable of doing 720p videos and a 2 megapixel front-facing camera (with VGA video) is what you get with the Samsung Galaxy Tab 7.7. Given tablets aren't the most photography-friendly devices, it's probably as much as you are going to need anyway.
Nonetheless, the two cameras are mostly there to provide the functionality needed for video-chatting and some augmented reality apps or games and the possibility to snap a label or two as a memory aid comes as a welcome bonus.
The camera interface is an oversized version of what you find on the Galaxy S II with the available settings on the left and the shutter key and the video/stills switch on the right.
Here go a few samples to show you the image quality of the Galaxy Tab 7.7 camera. We found it to be pretty good for the 3 megapixel league - low noise, enough detail, accurate colors and good balance between contrast and dynamic range.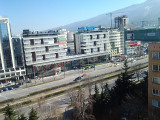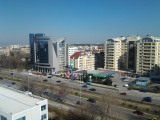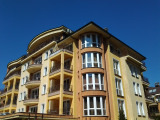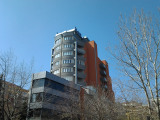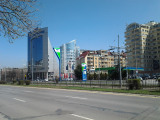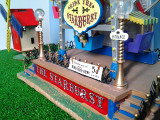 Samsung Galaxy Tab 7.7 camera samples
Photo quality comparison
As we already pointed out, the 3 megapixel camera on Galaxy Tab 7.7 does a splendid job, but that's understandable - you have much more room and processing power here.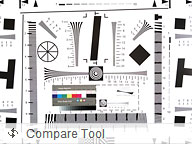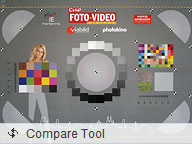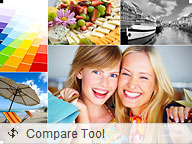 Samsung Galaxy Tab 7.7 in our Photo Compare Tool
Very good HD videos
The camcorder interface is not much different, really. There are fewer options available here, but the layout is basically the same. The Galaxy Tab is capable of recording 720p videos at 30fps. There is a chance the video recording might be bumped up to 1080p when the Ice Cream Sandwich update kicks in.
The 720p videos are top-notch with stereo audio recording, full of detail, low in noise and generally, nice and smooth. There's plenty of information too.
Check out the 720p sample that we captured with the Galaxy Tab 7.7.
And here goes a 720p video sample from the slate that we uploaded to YouTube.
Video quality comparison
Samsung Galaxy Tab 7.7 is a match to most of the HD capable flagships and tablets and our video compare tools is here to prove it. Of course, there are a few 1080p capable camcorders using the same hardware so there is room for improvement. Once again we'd suspect that the more demanding Honeycomb was the reason why 1080p is absent here.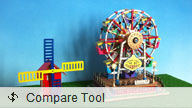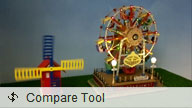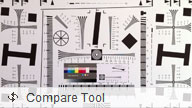 Samsung Galaxy Tab 7.7 in our Video Compare Tool
Well-bundled connectivity
The Samsung Galaxy Tab 7.7 is well equipped in terms of connectivity. There is a proprietary 30-pin USB connector for computer connection, but there is no USB charging (though some users suggest the USB charging actually works, but due to the low USB power output, the Android OS is not indicating it as charging).
Naturally, you get quad-band GSM radios plus 3G speeds of up to 21 Mbps HSDPA and 5.76 Mbps HSUPA. It is GPS equipped as well.
The Wi-Fi support includes a/b/g/n versions, with both 2.4GHz and 5GHz band compatibility. Wi-Fi Direct and DLNA support are also available.
There is a microSD card slot as well. The 16/32/64GB of internal storage helps too.
Naturally, Samsung Galaxy Tab 7.7 supports USB-on-the-go, but you will need to buy an adapter for that (the original connectivity kit with 2 adapters - SD reader and USB port - costs $25). Using one you can connect card readers, USB flash drives and other compatible devices to your tablet and access their contents through the file manager. Mice and keyboards are supported as well.
You can also buy a separate HDMI adapter and connect the tablet to your HDTV with a regular cable.
There are no infrared port and no NFC connectivity on the Galaxy Tab 7.7.