Samsung covertly launched tweaked versions of its Galaxy Tab S2 tablets, these moving to the Snapdragon 652 chipset. Both tablets will launch with Android 6.0 Marshmallow (the original started with Android 5.0).
Both have Super AMOLED screens with an iPad-like 1536 x 2048px resolution, 8MP/1440p cameras and Samsung is selling keyboards if you want a more productive experience.
Anyway, the Galaxy Tab S2 9.7 is priced at €550 and you get LTE connectivity and 32GB storage. The Tab S2 8.0 tablet starts at €450 for the Wi-Fi only version (32GB) and goes up to €480 if you want LTE.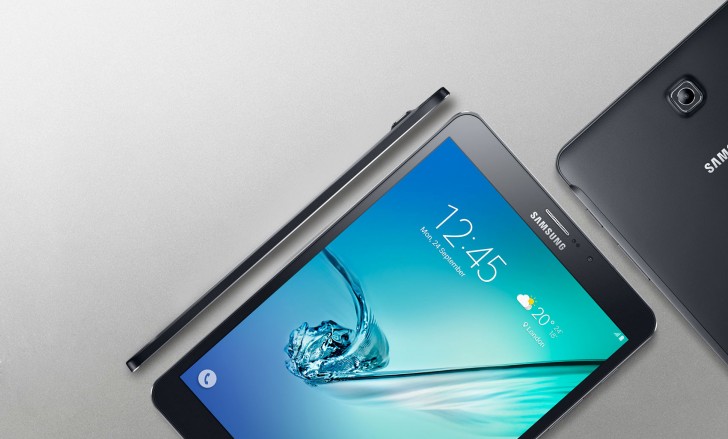 Those are the German prices, presumably availability will expand across the rest of the EU soon.
A couple of months ago those were spotted in benchmarks and reported as the Galaxy Tab S3, but it seems that Samsung didn't deem the changes important enough to bump the version number.
?
I don't find benchmarks very useful. I use instead "time consumed to perform a typical use case" as a good metric. Both iPad Pro and High End Surface Pros equally excel. A direct comparison between the SoCs doesn't matter since they have to do differ...
D
I believe you give Twister core a credit it does not deserve when you consider it a high-end part. An A9(X) has 7424 KiB in its multilevel cache compared to 4736 KiB of a dual core Skylake. I point to this figure because once you move beyond Geekbenc...
D
@Persisky, I remember playing Angry Birds smoothly in a Galaxy Tab 7.0 Plus. That's a 1.2GHz dual core A9, 1GB RAM. According to ARM, even a couple of smallish A53 at 1.3GHz (or two even smaller A7 at 1.6GHz) should be enough to keep up with them. As...
ADVERTISEMENTS