The Samsung Galaxy Tab S2 has apparently reached its testing phase, as indicated by an import listing on Indian site Zauba. Entering the country is the 8-inch version of the Samsung high-end tablet line.

The Galaxy Tab S2 pair, including the 8-inch model in testing and the larger 9.7-inch slate, mark Samsung's departure from the 16:10 aspect ratio in the company's tablet top tier, as well as in the more affordable Galaxy Tab A and Tab A Plus models. The switch to a 4:3 aspect, present in current iPads and Google's Nexus 9, means better web and picture browsing experience but also not quite great news for video fans.
Resolution will also be the same as rival models at 2,048x1,536 pixels. Other than that, the tablets will be treated to the company's AMOLED goodness, befitting their upmarket position.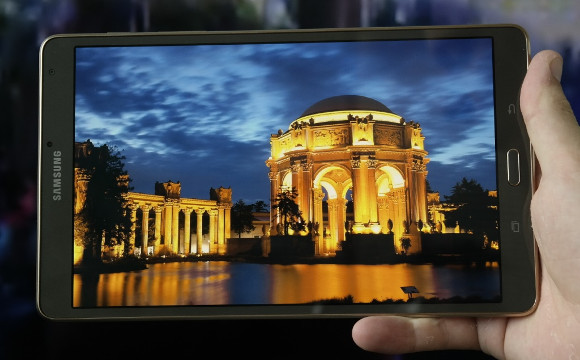 The specs of the flagship tablets were previously revealed and will include an in-house Exynos 5 Octa chipset, paired with 3GB of RAM. 32GB of storage will be on board and there's no reason to expect the lack of microSD expansion, with all the room that can be found on a tablet.
The worrying fate of the test unit, which is said to be up for destruction after completion of the testing phase, shouldn't bring too many frowns as it's a single device and not many precious resources will be wasted.
u
its a tablet. . . get a pc for bigger screen and all the ram u want. . .
F
It's only 8" inches, doesn't need higher res, what it needs is a newer SoC and instead of destroying it, they should send it to me for disposal.
?
no one cares about xda. just buy phone and use it. no one needs develop. samsung send updates its enough.
ADVERTISEMENTS