Samsung Galaxy Tab S5 and Galaxy Watch 2 to launch in the third quarter
Samsung is announcing the Galaxy Note10 and Galaxy Note10+ at an event on August 7, but it may have other products ready for unveiling on that occasion as well - namely, its next flagship tablet and wearable.
According to a purportedly leaked Samsung release timeline, the Galaxy Tab S5 will be in stores at some point during the third quarter of this year. That runs July through September, so an announcement in early August would very much fit.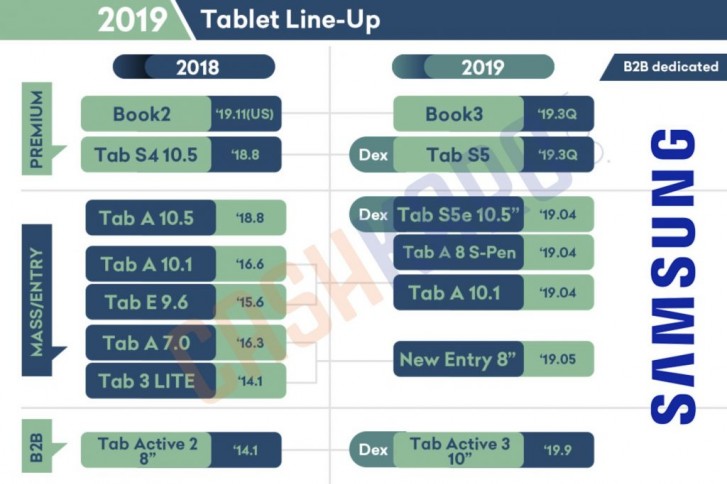 As its name implies, the Galaxy Tab S5 will be the successor to the Galaxy Tab S4 revealed last year in early August. It's so far been rumored to sport Qualcomm's Snapdragon 855 SoC with ample amounts of RAM and storage, so if that pans out this is shaping up to be the highest-end Android tablet ever created.
Over the past few weeks we've seen a lot if information popping up about a supposed Samsung Galaxy Watch Active 2, but today's leaked release time frame says nothing of it. Instead, it claims Samsung will out the Galaxy Watch 2 in two sizes: 40mm and 44mm, the exact same sizes previously rumored for the Galaxy Watch Active 2.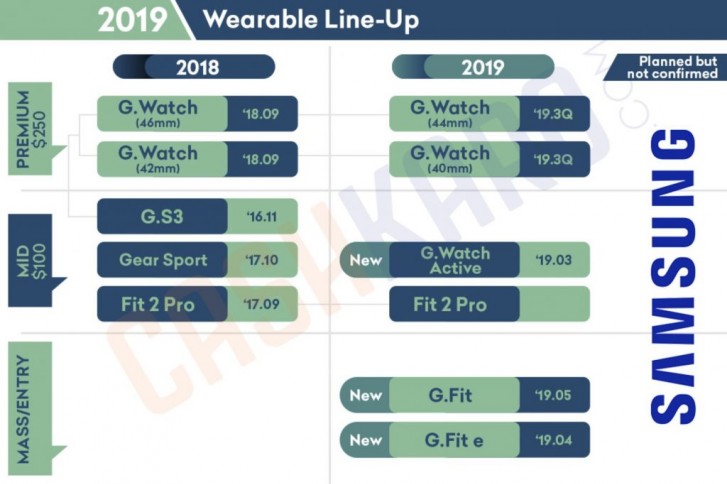 That makes us think that the device that's so far been referred to as the Watch Active 2 is actually the Watch 2, which would make more sense. After all the initial Galaxy Watch is almost one year old, while the original Galaxy Watch Active only launched in March this year, so why replace it already? Exactly.
This is shaping up to be Samsung's most feature-packed wearable ever, with a rumored ECG function built-in alongside fall detection and perhaps even body composition measurement. That would make it more easily compete with the latest Apple Watch and further cement its standing in Samsung's premium wearable tier.
Aside from these devices, also expect a Galaxy Book 3 in Q3, and a 10-inch Galaxy Tab Active 3 rugged tablet, aimed at the business market, to arrive in September.
f
Yet the android fanboys still gonna say iPad sucks, they don't even have any android tablet lmao.
Y
Still gonna be crushed by iPad with a price tag over $700
ADVERTISEMENTS