S-Pen features
If you are familiar with the S Pen from previous Galaxy Notes, you'd find it easy to use it. As always, there are a couple of new features that come with every new Note. The first that spring to mind are the new Air Actions. There is also the low-latency support in selected apps. The rest is pretty much lifter from the Galaxy Note10 series.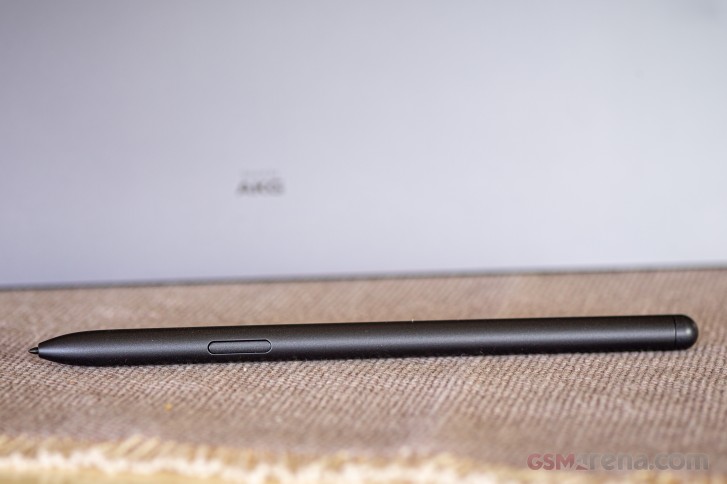 The S-Pen that's coming with the Galaxy Tab S7+ is larger than the Note's, looking and feeling more like a real pen. It has matte finish and comfortable shape, there is a single button, and, of course, the replaceable pen's head.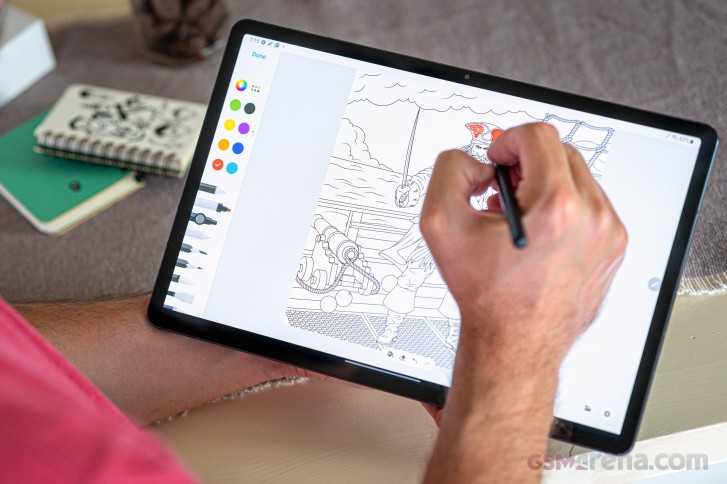 Playing around the screen with the S-Pen highlights the always-visible S-Pen shortcut. A tap on it will reveal the battery status and some quick actions like Create note, View all notes, Smart Select, Screen write, AR Doodle, PENUP and even Translate. You can add more shortcuts such as Write on Calendar, magnify, Glance, and whatnot, or remove such.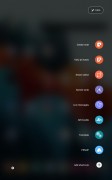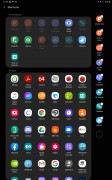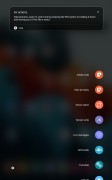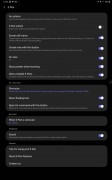 The S-Pen menu • Add shortcuts • Battery status • S-Pen Settings
Creating a Note is pretty much self-explanatory. You either open the Samsung Notes app and do it there or use the S-Pen shortcuts which does the same. There are different sheet templates (with lines and squares), many different writing styles, you can insert text and images, drawings and even audio files.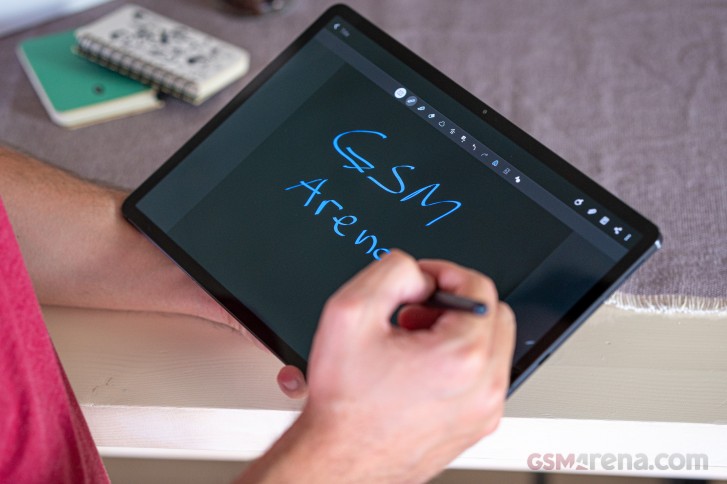 The best part about the new Notes app are the low-latency support that feels like you are writing on a real paper, and the Microsoft Office powerful integration. You can export handwritten text to word files, diagrams to PDFs, drawings and sketches to Power Point Files.
The handwritten text recognition is amazing by the way. Samsung specifically boasted about the new algorithm recognition and text prediction and we can see why. Even someone with not the best hand-writing skills, the software is able to pick it up quite accurately - Capitalization, color, everything.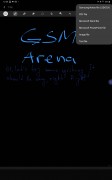 Exporting the handwritten text
Other cool option is Screen write - this takes a screenshot and you can start writing on that shot immediately. For example, you see something cool on a video, just hit Screen Write, make a doodle or something and share it with your friends. That simple.
Screen Translate is a cool option, too, though it doesn't translate whole sentences, just words. Pick the language and start hovering over the text with the S-Pen. You will start seeing bubbles with the translations.
Live message is quite cool, too, although you will rarely use it. It uses the camera to capture a video during which you can write and doodle on the image. How cool is that? Mostly useless, but cool.
AR Doodle uses the front camera - if a face is found, you can draw doodles on it and they will stick to the face. Draw horns and capture a video with the said horns. Or a moustache. It is a ridiculous thing, but we are sure it will find its fans.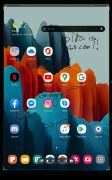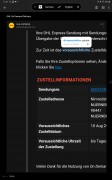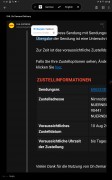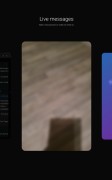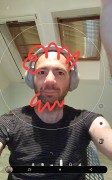 Screen Write • Screen Translate • Screen Translate • Live Message • AR Doodle
The Write on calendar feature has made an appearance but we couldn't find the proper way to use it. It does exactly what the name says - you write on top of the calendar, and that's pretty much it.
Finally, PENUP is powered by the PENUP app - it's a drawing app where you can express yourselves by using the S-Pen as a paintbrush and paint a masterpiece.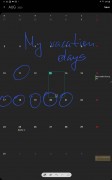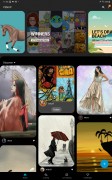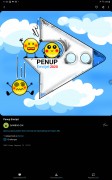 Write on Calendar • PENUP • PENUP
The S-Pen hover can be used as a content preview in many of the default apps - Gallery, Internet, Phone, Files. Just hover over an album, link, contact and see it in expanded view without going there.
The low-latency can be felt really well in the native S-Pen apps, the stylus becomes buttery smooth and very responsive. According to Samsung, 9ms low latency is available when using the Calendar app, and Samsung Notes in Writing mode when using Fountain Pen, Calligraphy Pen, Pencil, Calligraphy Brush, Highlighter and Marker Pen Tools.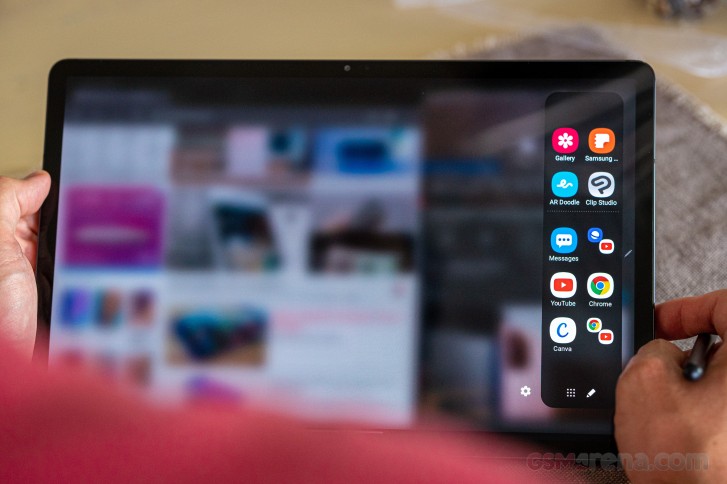 Finally, let's talk about Air Actions. They are new to the Notes, powered by the new sensor within the latest S-Pen and work even from meters away from your tablet. Such are supported throughout the entire operating system, but they can change their behavior for different apps. You can also customize the gestures for all compatible apps (those are currently Camera, Gallery, Internet, Chrome, Voice recorder, Notes, Bixby, Clock, Office, DECO PIC, Clip Studio).
For starters, there are four basic gestures that do the same no matter where - Back, Home, Tasks, Screen write. Just learn their patterns, then press and hold the S-Pen key, do the gesture and feel like Harry Potter. This is especially handy when using the wireless DeX mode, but equally as cool whenever else.
You can also assign one action for holding the S-Pen button for longer - the default one is Open camera.
In addition to these five, you also get four media controls available in a variety of apps (music players mostly). They are Volume Up (press the hey and go up), Volume Down (press and go down), Play/Pause (single press), and Next Track (double press).
When in Camera a single press in the app takes a picture, double switches the camera. You also get gestures for zoom in/out and previous and next camera mode.
You can use and customize the gestures for each of the compatible apps, you just need to remember them, so be careful. We thought of the Air Actions as a gimmick, but we have to admit we found ourselves using then in quite a few occasions.
Performance and benchmarks
Samsung Galaxy Tab S7+ employs the most powerful Qualcomm chipset available to any Android device - the Snapdragon 865+. If you need cellular connectivity, you can even opt for a 5G version of the slate.
The processor of the Snapdragon 865+ has eight cores - 1x 3.09 GHz Kryo 585 Prime & 3x2.42 GHz Kryo 585 Gold & 4x1.8 GHz Kryo 585 Silver. The Prime and Gold cores are Cortex-A77 derivatives, while the Silver ones are based on Cortex-A55.
The Adreno 650 clocked at 645MHz is the GPU and it is probably the best any Android can enjoy right now.
Finally, the tablet comes with either 6GB or 8GB of RAM, depending on the storage option - 128GB, 256 GB or 512GB, all UFS3.0.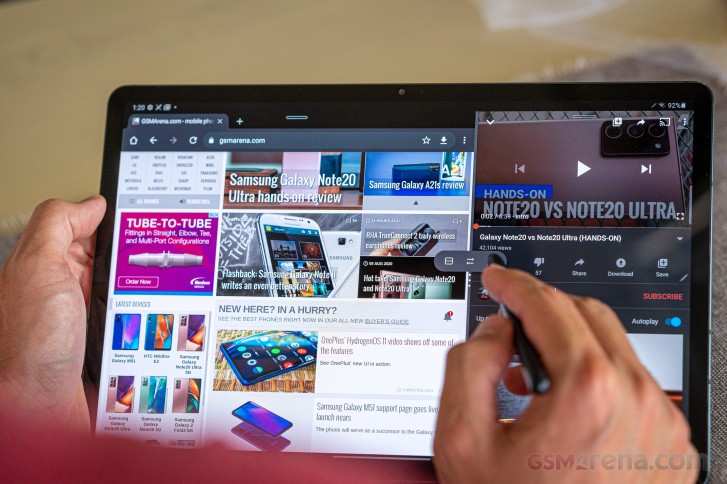 It goes without saying that this is the fastest Android tablet available right now. There is no better chip out there and neither is a nicer screen. But in case you wonder how the fastest Android slate stacks against the Apple iPad Pro models, we can answer that (even if it doesn't really matter).
Apple still does a brilliant job with its custom CPUs and even the old 2-years old iPad Pro is miles ahead in terms of raw performance.
GeekBench 5.1 (multi-core)
Higher is better
Apple iPad Pro 12.9 (2020)
4709
Apple iPad Pro 12.9 (2018)
4584
Samsung Galaxy Tab S7+
2690
GeekBench 5.1 (single-core)
Higher is better
Apple iPad Pro 12.9 (2020)
1121
Apple iPad Pro 12.9 (2018)
1113
Samsung Galaxy Tab S7+
959
While we couldn't run GFXBench on the new iPad, the old one has the same GPU but with one core less (8 vs. 7). And it outperforms the Adreno 650 by a lot.
GFX 3.0 Manhattan (onscreen)
Higher is better
Apple iPad Pro 12.9 (2018)
100
Samsung Galaxy Tab S7+
67
Samsung Galaxy Tab S5e
17
GFX 3.1 Car scene (onscreen)
Higher is better
Apple iPad Pro 12.9 (2018)
39
Samsung Galaxy Tab S7+
24
Samsung Galaxy Tab S5e
6.4
And finally, here is how these tablets do on AnTuTu 8. While the old iPad Pro (2018) and the new Galaxy Tab S7+ show equal power, the new iPad scores much higher.
AnTuTu 8
Higher is better
Apple iPad Pro 12.9 (2020)
750621
Samsung Galaxy Tab S7+
566786
Apple iPad Pro 12.9 (2018)
544871
It doesn't really matter that the iPads can crunch numbers faster than the Galaxy because in real life, there really isn't any difference ins speed or performance. You will have a hard time finding a game that runs better on Apple's devices, let alone an office or productivity app. Out of its box, the Galaxy Tab S7+ is the fastest Android tablet with excellent and sustained performance, and it is hardly possible to get better than that.