Wrap-up
Well, it's a tough job finding a big-screen Android tablet in a world dominated by the iPads, let alone a good one. Luckily Samsung has been quite consistent with its Galaxy Tab S series and they've gotten better at what they do.
The latest Galaxy Tab S7+ proves it is not only an oversized Galaxy Note, but a powerful tool ready to take on your heavy workload and even heavier multimedia and gaming. And that's all that matters. With such a wonderful AMOLED screen, a mighty chipset with 5G, and one very large battery, the Tab S7+ is properly equipped to win.
We did like a lot the tablet and desktop mode, the seamless switch between the two, and the wireless DeX option that works with both simultaneously. Indeed, the Tab S7+ is one of the most powerful handheld devices we've seen recently.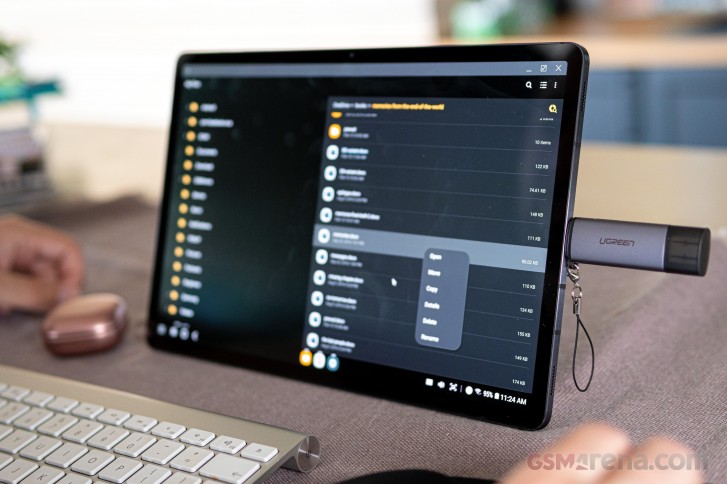 If you are part of the Android ecosystem and you do find the need for a tablet, or simply want to replace your laptop with something, well, more trendy, the Galaxy Tab S7+ will do fine. And if you always wanted a flagship tablet, but never gave into Apple's ecosystem, then the Tab S7+ is your chance.
Our only concern is the support Samsung will provide in the future. Sure, two years of meaningful Android updates is fine, but it is nowhere near Apple's five years. And Cupertino do mean it, even for its cheapest offers. Then there is a chance Samsung gives up on it even earlier, but let's not be that pessimistic.
Overall, the Tab S7+ has what it needs to survive with nothing more than security updates. It is so feature-rich, that we can hardly imagine something we'd want with a future update. But the update cycle is still some food for thought that's not to be overlooked.
The Apple alternative
Samsung Galaxy Tab S7+ is the best Android tablet you can buy, no two words about that. And it was designed to go after one tablet - the Apple iPad Pro 12.9" - and both are priced quite closely.
Apple's device is theoretically more powerful with a different 4:3 LCD screen, 120Hz as well, with support for Apple Pen (expensive, sold separately, of course). Other than that - it is a metal tablet with four loud speakers, equally large battery, and a dual-camera on the back.
The iPad OS has improved a lot lately, too, trying to offer macOS-like experience when needed. Working with files is not as straightforward as on Android though, and sometimes there are all sorts of hoops and loops you need to jump through to make otherwise simple things.
If you are not part of Apple's ecosystem it may not be a good idea to have a lonely iPad at home. The Tab S7+ will probably do better. But if you are - you have probably made your decision already.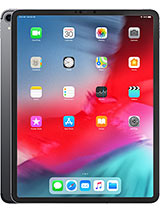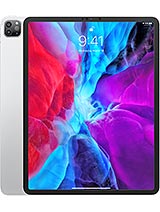 Apple iPad Pro 12.9 (2018) • Apple iPad Pro 12.9 (2020)
The verdict
The Galaxy Tab S7+ is an excellent tablet and it receives a warm recommendation from us. It has the best screen around and is a real powerhouse. The Tab S7+ also features one of the most versatile implementations of the Android OS we've seen, enhanced with the power of S-Pen at that.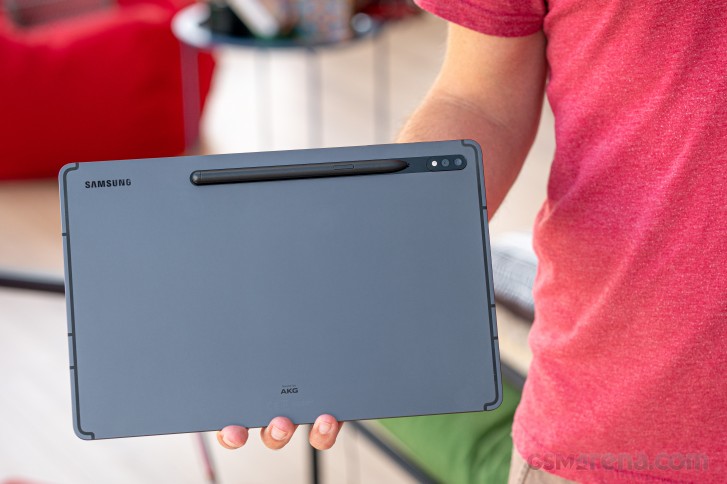 We had only one real issue with the slate - the S-Pen holder is far from convenient. A Book Cover is recommended, though Samsung has started selling its accessories at a rather premium price.
With that said, unless the rest of your devices have an apple logo on the back, there is no reason why you should not consider the Galaxy Tab S7+ if it's within your budget.
Pros
Outstanding 16:10 Super AMOLED, 120Hz, high-res, HDR10+.
The fastest chip available - Snapdragon 865+.
Excellent quartet of AKG speakers, Dolby Atmos.
5G connectivity, microSD slot.
Large battery with fast charging.
The active S-Pen is great, low-latency mode, remote control with Air Actions.
One UI 2.5 in its tablet and desktop modes is brilliant for play and work.
Wireless DeX mode is quite handy, works where Mircast does.
Cons
No 3.5mm jack.
S Pen magnetic attachement is cool but not very secure.
Expensive accessories (a 50-euro 45W fast charger is first on the list to get).