Samsung Galaxy Watch3 gets VO2 Max and blood oxygen monitoring activated with first software update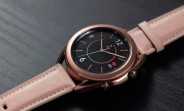 The Samsung Galaxy Watch3 announced three days ago is receiving its first software update, which enables a couple of features that aren't activated out of the box - VO2 Max and blood oxygen monitoring. The last one isn't available in nine countries, though, which include Algeria, Angola, Canada, France, Iran, Japan, Libya, South Africa and Thailand.
The new firmware, that weighs 80MB in size, also brings in Advanced Running Analysis that provides insights to improve your running, as well as Sleep Score to help you understand your sleep patterns.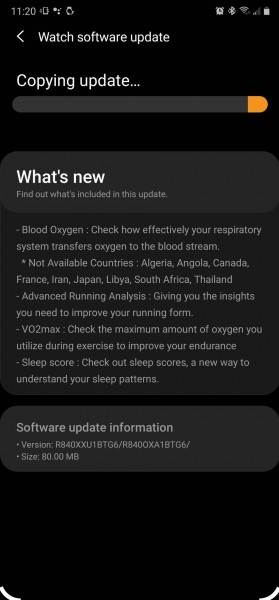 The Galaxy Watch3 also features hardware to measure blood pressure and electrocardiogram (ECG) readings, but these functions aren't activated right now due to the pending approvals from regulatory agencies of different countries. This was also the case with the Galaxy Watch Active2 announced last August, which got ECG enabled yesterday.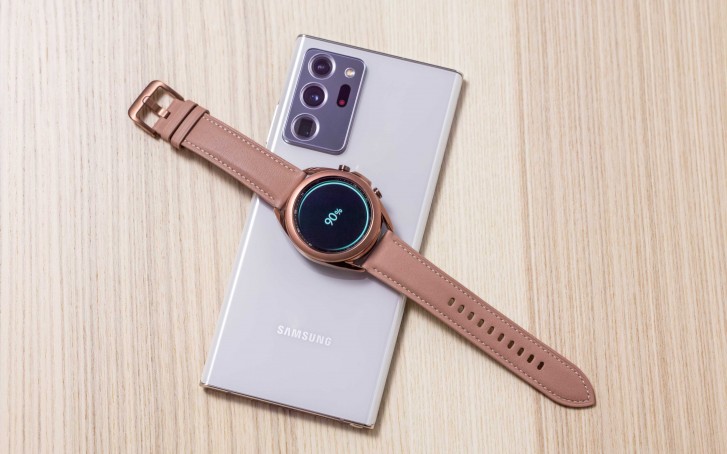 Seeing how the governments across the world are busy battling the COVID-19 pandemic right now, it could be a while before ECG and blood pressure monitoring is activated on the Galaxy Watch3.
The Samsung Galaxy Watch3 is powered by the Exynos 9110 SoC and boots to Tizen OS 5.5. It packs a Super AMOLED display and comes in two sizes - 41mm and 45mm - with the screens measuring 1.2" and 1.4", respectively.
You can read our full Galaxy Watch3 announcement coverage to know more about it.
a
Picked up a watch yesterday from a retailer in Oman and the update hasnt arrived yet. This looks pretty similar to the good old Gear S3 and looks almost like an active 2 with a rotating bezel around. Its comes with just a leather strap and hence not ...
?
Awesome news. Million times better than crapple watch.
ADVERTISEMENT