Competition
Finding a proper alternative for the Galaxy Z Fold3 5G to actually recommend is a nearly impossible task. Samsung is continually breaking ground on foldable display tech and this particular form factor. So much so, that the Z Fold3 is, without any question, the most mature and feature-complete out of all of the foldable devices out there.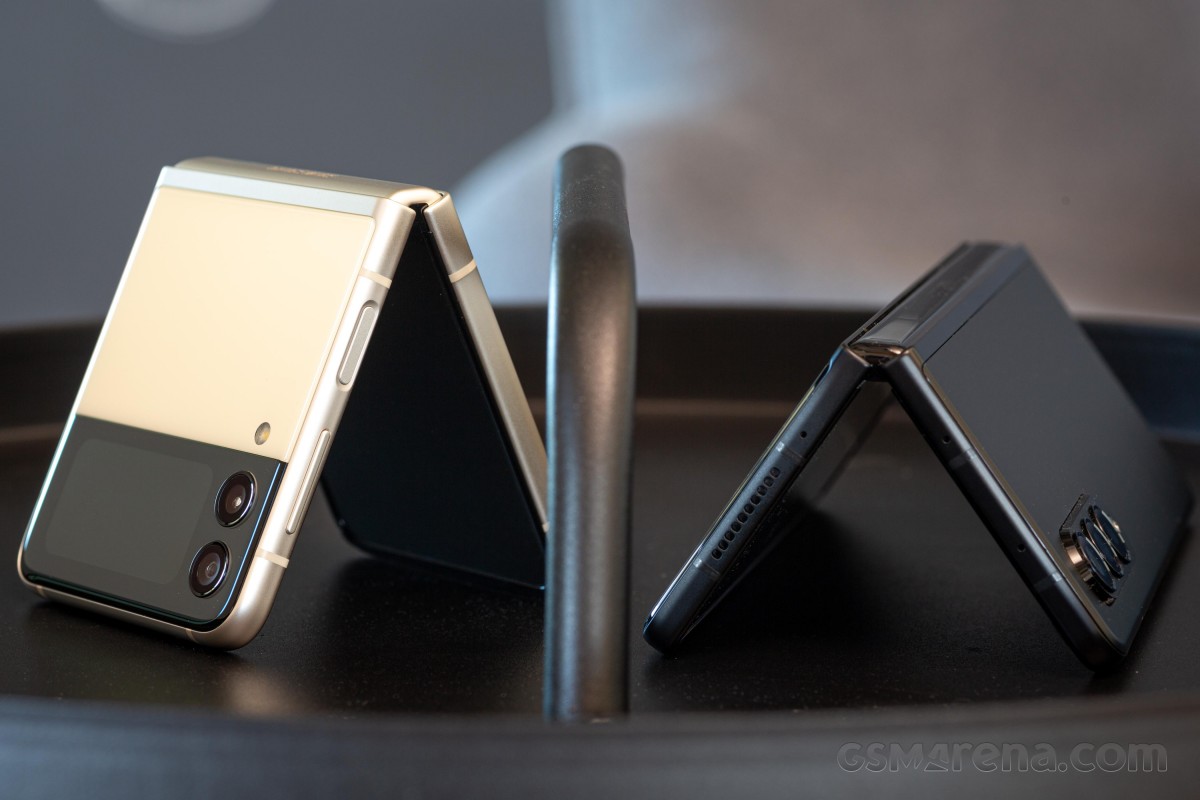 Left: Galaxy Z Flip3 5G; Right: Galaxy Z Fold3 5G
Sure, one could technically make the argument that it is still kind of an iterative upgrade over the Z Fold2, but that mostly glances over a whole tone of extra innovation and painstaking, industry-leading work that went into what was already an engineering marvel in the Z Fold2.
Looking back at that device, it is truly impressive how much more refined it was, compared to the original Galaxy Fold. It was almost like Samsung compiled a list of all of our complaints and concerns and addressed them one by one, nearly perfectly. Now, the Korean giant has somehow, yet again, managed to improve even further on its work. Durability - a key concern we have always expressed with foldables now has a massive boost with the addition of IPX8 rating on the Z Fold3. Plus, enough time has passed with Z Fold2 units in active use to prove that Samsung's core foldable design and components do, indeed, hold up very well.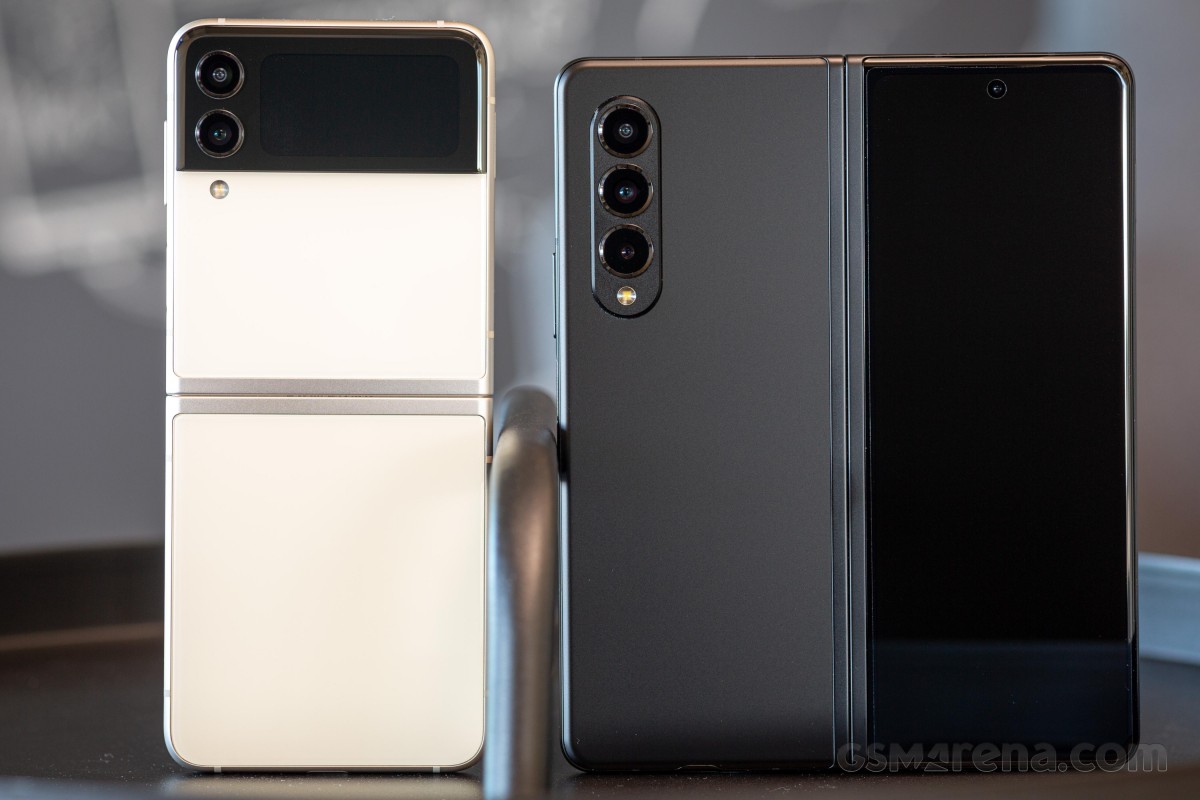 Left: Galaxy Z Flip3 5G; Right: Galaxy Z Fold3 5G
But, enough beating about the bush, the main reason we bring up the Z Fold2 is that it, kind of still is the most viable one to one, a direct competitor to the Z Fold3. That is truly a testament to Samsung's continued dedication to the form factor.
However, we wouldn't really recommend you go out and buy a Z Fold2 today. For one, you will be giving up on some stellar additions to the foldable formula, like the aforementioned IPX8 rating, S Pen support, a smoother 120Hz cover display and better panels all around, to name just some highlights.
There is a price argument to be made, but even it doesn't quite hold up. Sure, the Z Fold2 has depreciated massively since its original EUR 2000 MSRP, however, that depreciation kind of preceded the Z Fold3 launch and happened on its own, which could theoretically be a sign that the Z Fold3 will fall in price nicely in a few months as well. Betting aside, Samsung is really aggressive about pricing this year, not only is the starting MSRP of the Z Fold3 lower at around €1800, but looking around at various carrier deals, the Z Fold3 is heavily subsidized. So much so, in fact, that if you want to really save some money and make the Z Fold2 a potentially better value, you might have to pick it up from an unofficial source, like an eBay seller. That opens up a whole other can of worms, regarding warranty and long-term considerations, like cheaper screen repairs in this generation of foldables.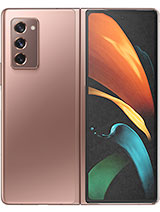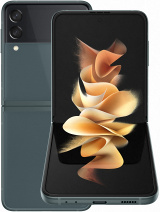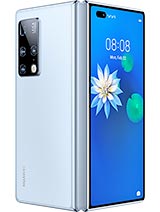 Samsung Galaxy Z Fold2 5G • Samsung Galaxy Z Flip3 5G • Huawei Mate X2
Speaking of Samsung and its foldable efforts, we can't ignore the Z Flip3 5G, which, while facing its own set of battles and compromises, is, undoubtedly, also the most mature and refined foldable display "flip phone" currently on offer. Of course, its form factor leverages foldable panel tech for very different end goals, mostly skipping on the advanced and enhanced productivity aspects of the Z Fold3.
If, however, you are interested in the Z Fold3 mostly for the "bleeding-edge" tech appeal it offers and not as much its insanely exhaustive feature list, you could get the significantly cheaper Z Flip3 and have your "conversation-starter" phone needs met. This might sound like an absurd reason to even consider the Z Fold3 for many of you out there, but, may we remind you that companies like Caviar are still very much in business.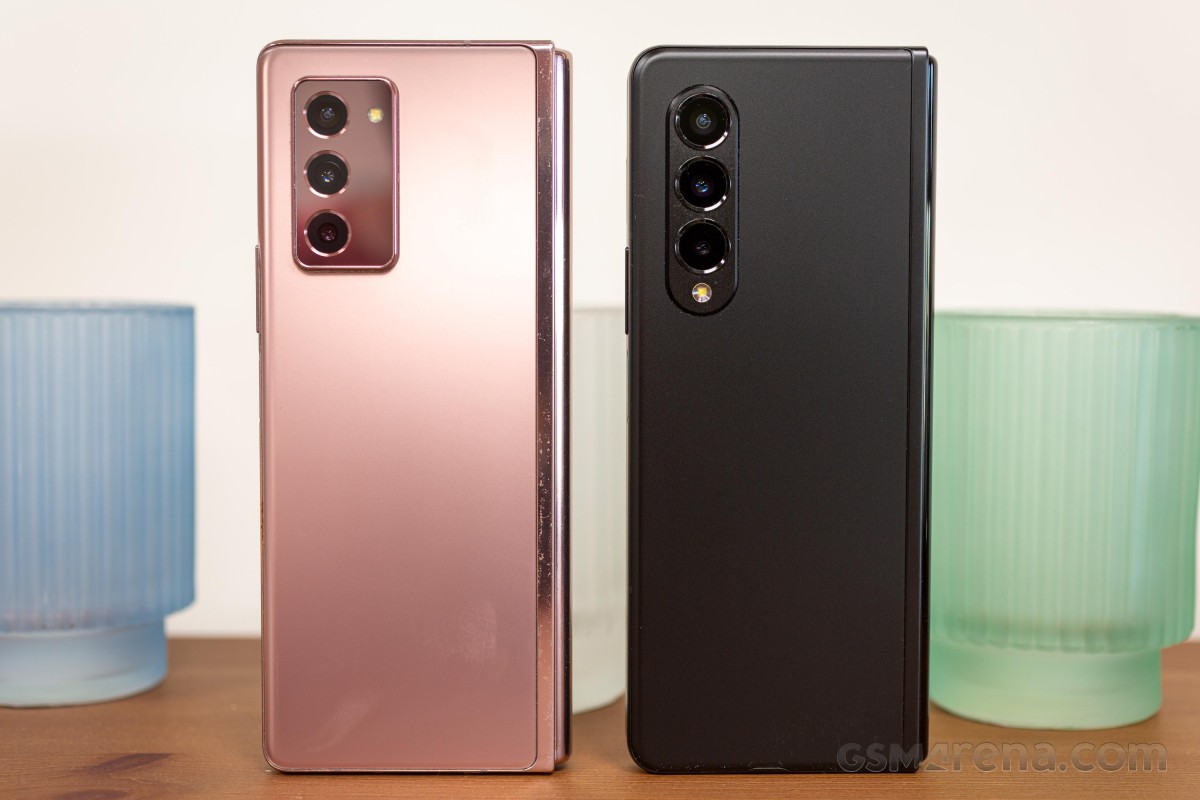 Left: Galaxy Z Fold2 5G; Right: Galaxy Z Fold3 5G
Since we are clearly not shying away from some "out-there" alternatives to the Z Fold3, we would be remiss not to at least mention Huawei's involvement in the foldable race, which, granted, seems to be dwindling at best lately. The last device in that roster is the Mate X2, which, may we remind you, is still a 2021 model. The reason it seems so distant, however, is the fact that you practically can't get one even if you wanted to. The Mate X2 was a bit of a paper launch, bordering "concept phone" territory to begin with, and things haven't improved since.
We'll stop listing unobtainable and odd devices now since we hopefully got our point across - the Z Fold3 is a unique offer, with very little direct competition. That, however, doesn't necessarily mean that you can't substitute it for a pair of devices and get an even better overall experience, just not in the same singular package. This is very much the case.
Samsung's latest and greatest S21 Ultra 5G can be had for just under EUR 1000 and unquestionably delivers a better traditional smartphone experience than the Z Fold3 in every conceivable way. The same is also true of the Galaxy Note20 Ultra. Granted, its tech is a generation older since Samsung decided to neglect the Note line this year, but the point still stands, and you also get an S Pen in the fully-featured familiar manner - Bluetooth and all, with a place inside the phone's body.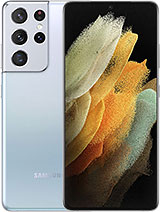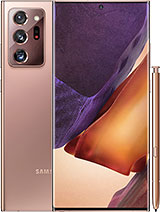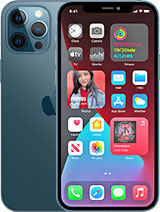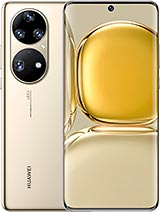 Samsung Galaxy S21 Ultra 5G • Samsung Galaxy Note20 Ultra 5G • Apple iPhone 12 Pro Max • Huawei P50 Pro
Don't fancy Samsung? You could treat yourself to Apple's current top-dog in the iPhone 12 Pro Max instead. Still not your cup of tea? Well, you could also go down the Huawei route, with something like the new Huawei P50 Pro or perhaps the slightly older, but still great Mate 40 Pro+. A great thing about going for one of these major players is the potential to leverage their respective device ecosystem and pick up a matching tablet device to supplement the missing productivity on the Z Fold3, with the bonus of great and seamless (to various degree) interoperability between the two gadgets. Just to throw out a few baller suggestions on that end - the Samsung Galaxy Tab S7+, the Apple iPad Pro 12.9 (2021) and the Huawei MatePad Pro 12.6 (2021) .
Of course, our point here is that even at its revised lower MSRP, the Z Fold3 costs enough for you to get the fanciest traditional form factor smartphone of your fancy and, with a few value decisions along the way, you could also easily get a phone and tablet combo that, combined, will deliver a lot better versatility.
Verdict
Giving a "final verdict" on Samsung's foldable devices has always been a real challenge. In fact, we could argue that with the Z Fold3 5G, Samsung has made things even harder on us, since it is undeniably and quantifiably better than its predecessor, while also technically cheaper and with that, still the best foldable around.
That is actually one of the few easy titles we can confidently slap on the Z Fold3 - it is the best, most feature-rich and all-encompassing foldable currently on the market. Samsung took the already excellent Z Fold2 and refined it further, adding things like IPX8 and S Pen support to the mix. It is, effectively, a representation of the very best this particular new form factor is currently capable of, and in an almost hard-to-believe turn of events, Samsung is actually selling it to users, not just showcasing it at an event somewhere. With aggressive pricing, pre-order bundles, deep carrier subsidies and a lower MSRP, no less. It's almost surreal really.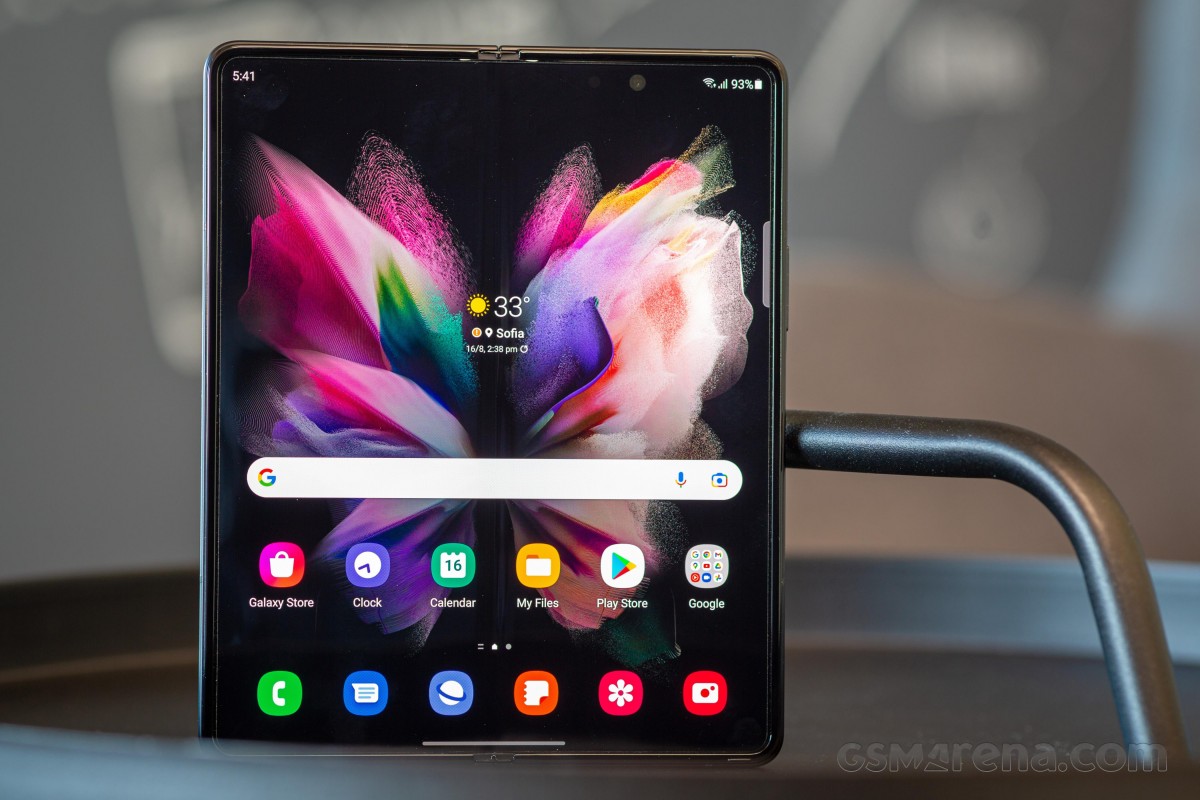 Bottom line, the Z Fold3 is arguably the best phone it could have been. That is to say, it really does make the most out of its form factor and every bit of currently available tech out there. Why then is it still so hard to recommend outright?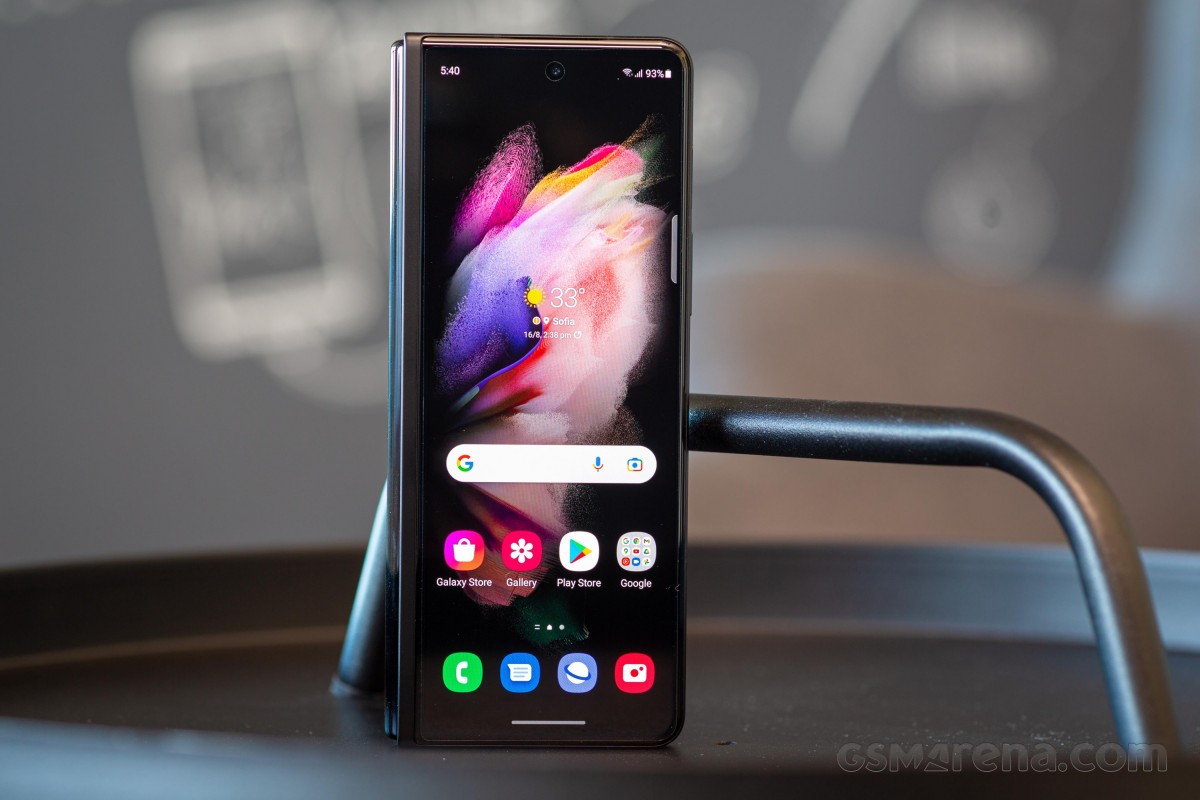 We thought about it quite a bit, and we do have some good guesses. Looking back at the original Galaxy Fold and the first generation foldables, the hype was truly high, and even though it was very easy to poke holes in some aspects of the design and implementation, these deficiencies were sort of swept away by the novelty factor of it all.
Moving on to the Z Fold2, where most of these issues were successfully addressed, we suddenly started bringing up the price argument more and more. Often in isolation, but also along with some viable arguments, like, why should we pay so much for a device that, while very cool, doesn't offer nearly the full feature set of say last year's Galaxy Note?
Well, Samsung really doubled down with the Z Fold3. It has an even more refined hinge and overall better and sturdier body, not to mention a bit smaller. Both displays are truly gorgeous and brighter than ever. The cover screen is now 120Hz as well, while the inside display works hard to offer an even more immersive experience by using an under-display selfie cam and has gotten even tougher and harder to scratch. In part, to accommodate actual S Pen support - a feat that seemed nearly impossible to pull off in this particular setup.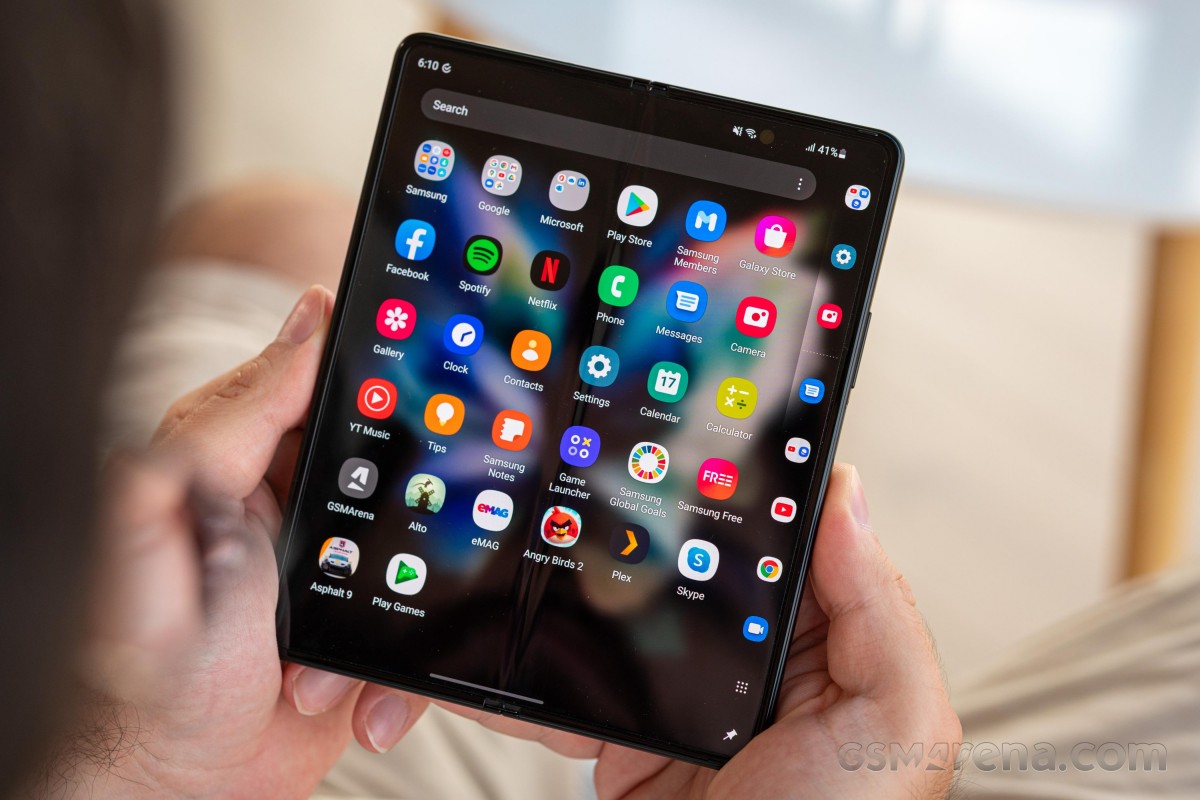 Sure, the Z Fold3 runs hot and doesn't make the most of its chipset, it also chews through its battery very quickly, and its camera setup is solid, yet nowhere near the best in 2021. All of these were true on the Z Fold2 as well and kind of come par for the course with the form factor, rather than being Samsung-specific.
Even so, they are technically still deficiencies over a traditional smartphone. All of which points squarely to one conclusion - we don't really have issues with the Z Fold3 5G, but rather the foldable form factor, in conjunction with current smartphone tech. And while that doesn't and shouldn't really change anybody's actual purchasing decision, it is an important thing to recognize.
The Z Fold3 is a truly awe-inspiring device that makes the most of its form factor and current tech capabilities. Samsung truly succeeded in creating a device that can do it all. Unfortunately, the reality is that a lot still needs to be sacrificed to the form factor. No way around it. If that is something you can accept and be on board with - there is currently no better forward-looking path than that the Z Fold3 is on. For everyone else, there is still better value and utility to be had from a classic smartphone in 2021.
Pros
Improved durability and materials, further refined design and smaller hinge gap.
IPX8 waterproof rating (no dust protection).
Both displays are nicer and brighter. 120Hz on the cover screen is a great addition.
S Pen support is a great addition on the Z Fold3 form factor.
Excellent stereo speaker setup.
Feature-rich siftware with rich multi-tasking features.
Solid all-round camera system, complete with unique selfie capabilities, through the cover display.
Under-display camera offers a more immersive multimedia experience than a punch hole
Cons
Hinge gap is still present and even the new tougher display protector is still soft and susceptible to damage.
Disappointing battery life. Charging speed underperforms for its 25W rating and there is no charger in the box.
The Snapdragon 888 chipset is a bit thermally-constrained and underperforms. It is also quite power-hungry.
Overall camera quality is not up with Samsung's best cameraphones and the under-display camera quality is particularly disappointing.
Pricing

These are the best offers from our affiliate partners. We may get a commission from qualifying sales.

256GB 12GB RAM
$ 1,409.00
$ 1,799.99
512GB 12GB RAM
$ 1,899.99
$ 1,899.99
Show all prices