Samsung has been touting the Galaxy Fold and its successor the Galaxy Z Fold2 as the ultimate multitasking mobile device - it is simultaneously a smartphone and a tablet. According to patents filed at WIPO (World Intellectual Property Organisation), the eventual Galaxy Z Fold3 might become even more versatile by also adding an S Pen to its arsenal.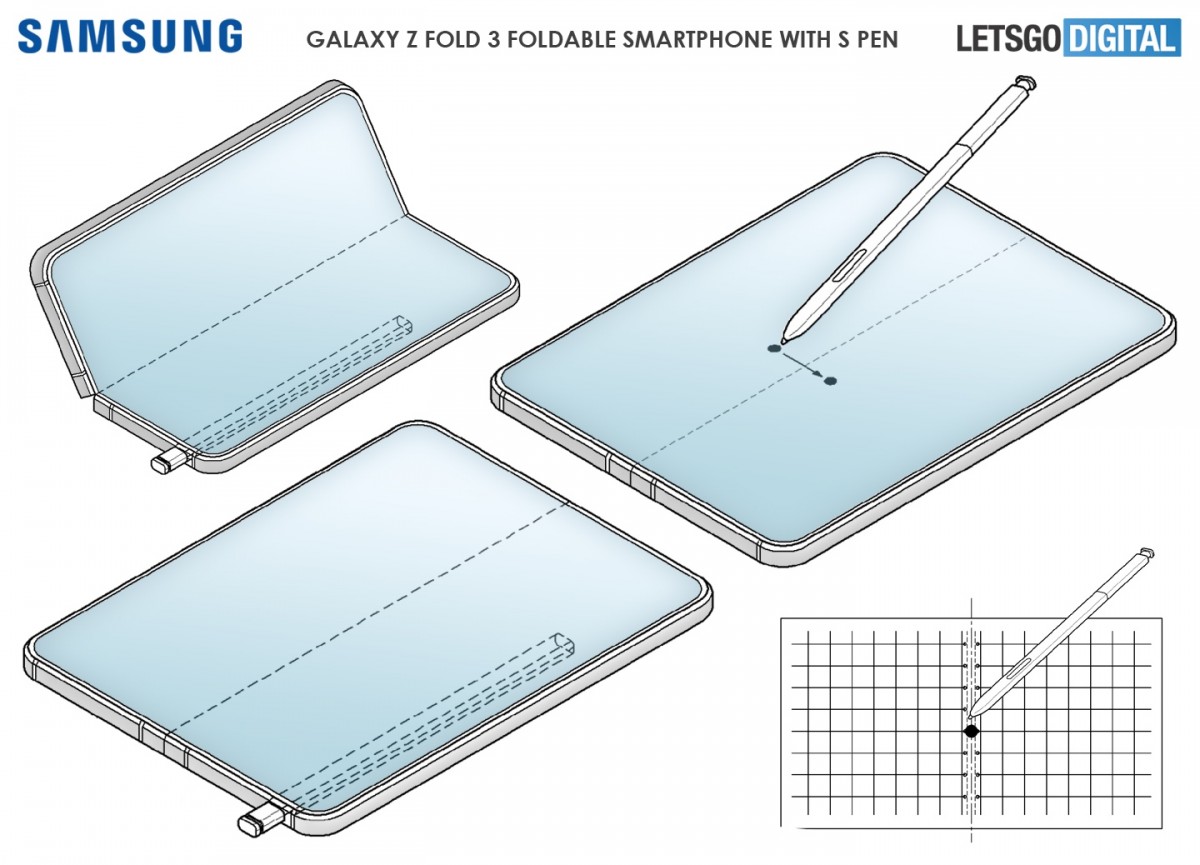 The drawings show the stylus will be sitting in the bottom right side of the phone like in a Galaxy Note smartphone. The biggest issue so far was how the S Pen would work when interacting with the crease - reports from South Korea are Samsung is looking at AES (Active Electrostatic Solution) technology for the foldable screen that doesn't require a digitizer to work.
However, it isis more expensive than the current Electromagnetic Resonance solution in the Note phones and that's why the manufacturer postponed the solution.
The folks over at LetsGoDigital have created a model of the phone based on the patent drawings and it certainly looks great - check it out!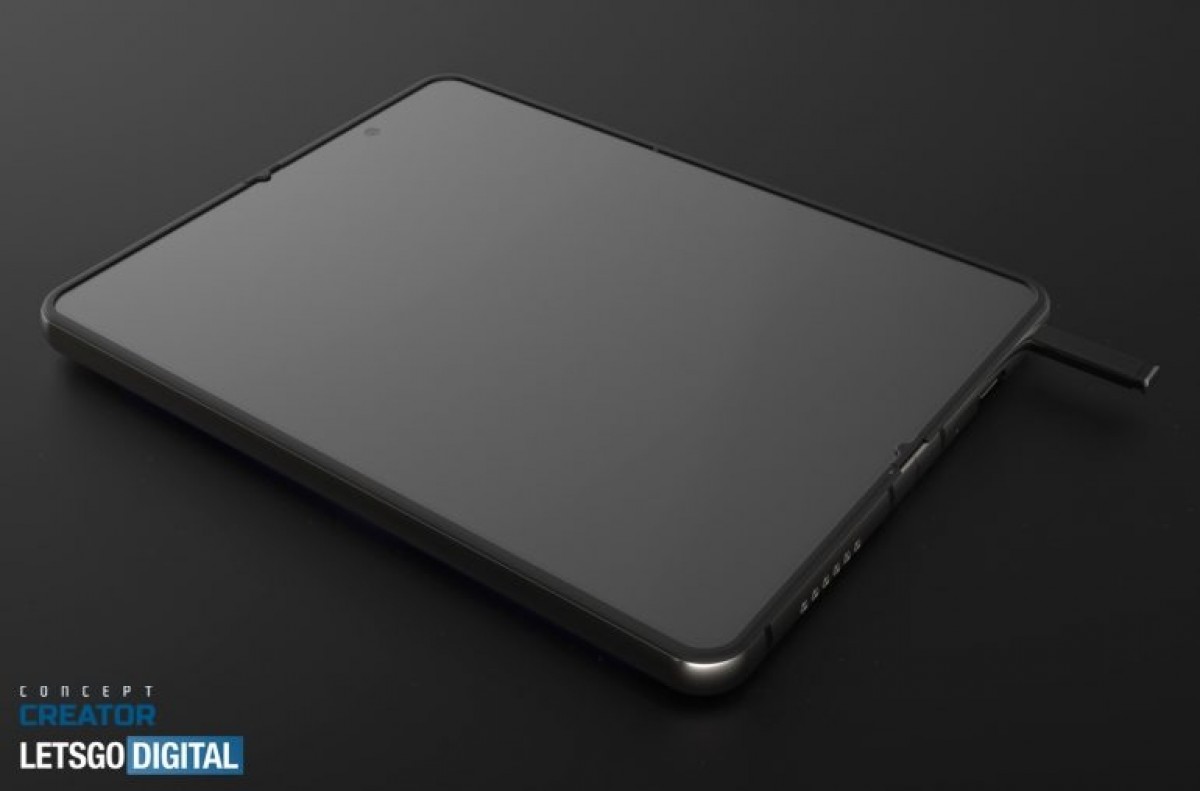 The patent was filed in April and eventually approved this week, meaning Samsung has been thinking about an S Pen for its Fold for quite a while. However, provided we just had the Galaxy Z Fold2 5G introduced last month, it will take some time for the Galaxy Z Fold3 with S Pen to arrive - likely in the second half of 2021.
Via (in Dutch)
P
That is a very good question. The plastic screens i have used with a stylus ended up looking more like a lunar landscape than a device screen. I've seen advertised that this or that screen had e.g. a "hard coating" In my experien...
ADVERTISEMENTS