Samsung has been teasing the Gear S2 smartwatch for weeks now. The company is clearly very proud of its first wearable with a round touchscreen, so much so that one of its executives has already shown us what it looks like on his wrist.
As we get closer to September 3, which is when the big announcement will take place at IFA in Berlin, we're now seeing two models of the Gear S2 passing through the FCC.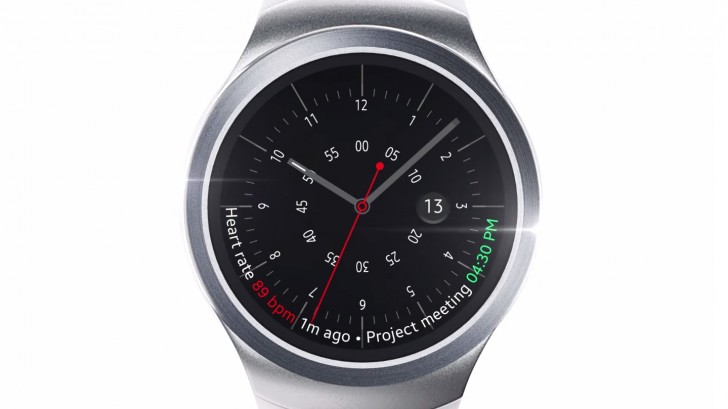 The US regulatory agency has certified both the Samsung SM-R720 and the SM-R732. According to past leaks and rumors, the former of those will be sold as the Gear S2, while the latter is due to get the Gear S2 Classic moniker.
The FCC process has revealed that both of these will come with Bluetooth and Wi-Fi built-in, but neither will also sport mobile data connectivity. That's apparently going to be reserved for a third variation of Samsung's first round smartwatch.
Previous leaks have suggested that the Gear S2 will come with a 360x360 AMOLED touchscreen, an Exynos 3472 chipset, 768MB of RAM, 4GB of internal storage, NFC, as well as a bunch of sensors including a heart rate monitor.
D
Am really looking forward to seeing this in the flesh, I love Tizen as I already have the Gear 2 which I still love to bits even after a year of hard use, the only downside I see is no camera or IR sender, I would actually miss those features, I woul...
D
It will have a good battery life as it's running Tizen!, if you want Android Wear with a crap battery life, I suggest you look elsewhere! ;)
D
Well they were well ahead of Apple that's for sure!