Samsung at IFA 2015
Samsung Gear S2 and S2 classic hands-on: Samsung at IFA 2015
Samsung Gear S2 Classic hands-on
Samsung Gear S2 classic is the "mature" member of the smartwatch family. The device features more compact stainless steel body and standard 20mm genuine leather strap out of the box.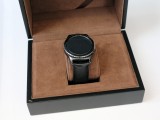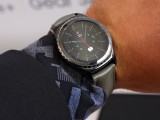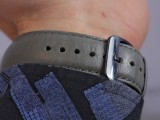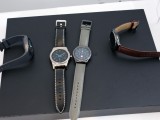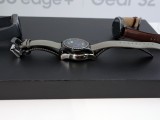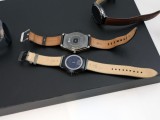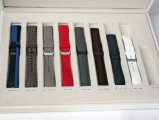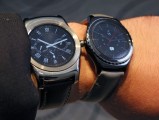 Samsung Gear S2 classic alongside LG Watch Urbane
The Gear S2 classic has a black stainless steel body with glossy finish. With measures of 39.9 × 43.6 × 11.4mm and a weight of 42 grams, it is considerably more elegant than the regular Gear S2.
Because of its more traditional appearance, Samsung Gear S2 classic can be easily worn with a business attire. The presence of standard 20mm lugs on the other hand, allows users to change the look of the smartwatch depending on the occasion.
Unlike the regular S2, the classic model has etched bezel for a more distinctive look. We found it to be just as easy to operate as that of the non-classic model.
The display and performance of the Gear S2 classic are identical with those of the regular variant. The same goes for the battery life of the smartwatch.
Pricing of the Samsung Gear S2 family is yet to be revealed, but we expect the classic to carry a premium over the regular model. Considering its timeless design and standard 20mm bands, we reckon that the higher price tag will be well worth it.