Samsung unveiled the Gear S3 smartwatch at IFA at the end of last month, but the company's latest wearable still isn't on sale anywhere. That's all going to change within a month, a new report seemingly originating from South Korea now claims.
The Gear S3 is due to become available by the end of October, "in most markets". Samsung is reportedly very confident in its new watch, despite key competitor Apple having announced a new version of its wearable recently too.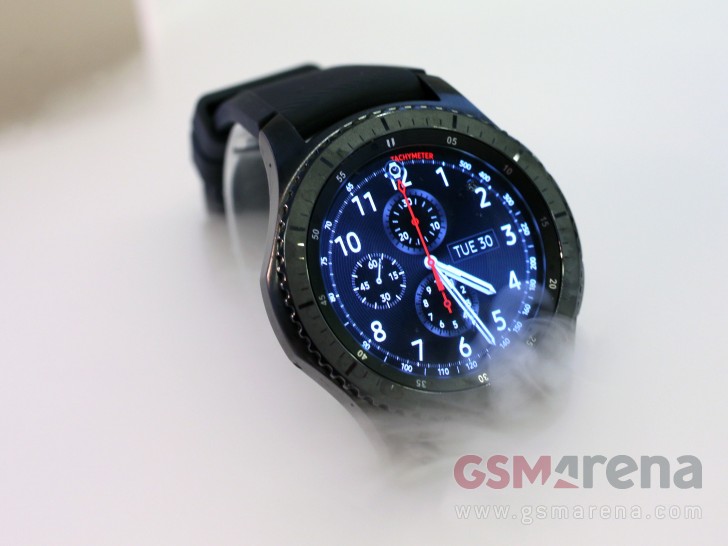 Apparently Samsung has raised the sales target for the Gear S3 by 60% compared to the combined number of smartwatches and fitness bands it sold in the previous year. In actual numbers, this means the company expects to sell five million Gear S3 units, though it's unclear in which exact time frame - perhaps throughout its life. For reference, Samsung sold 3.1 million wearables in total in the previous year.
The Gear S3 will come in "classic" and "frontier" flavors, the latter with built-in 4G LTE connectivity. Pricing is expected to be around the €400 mark, at least in Europe.
D
This is the problem I have. I find Tizen to be polished, pretty and tight whereas Android Wear can feel a little chaotic. But Android Wear has a lot more functionality inherently with "apps". I can respond with many apps that do not have "watch apps....
D
I love my Gear S2 and I am considering the Gear S3. I do have a problem with Tizen though. Although it's a great operating system, I think Samsung should have gone the Android route. I don't understand the commitment to Tizen OS. The number and quali...
?
Hands down Samsung makes the best looking smartwatches. The rotating bezel is pure genius too. The one thing that surprised me the most though is how much nicer Samsung's software was to use than Google's version.
ADVERTISEMENTS