The Samsung Gear S, which is a proud winner of a CES 2015 Innovation award, has made it to Canada and now retails for $399. The gadget is only available through Samsung's official stores.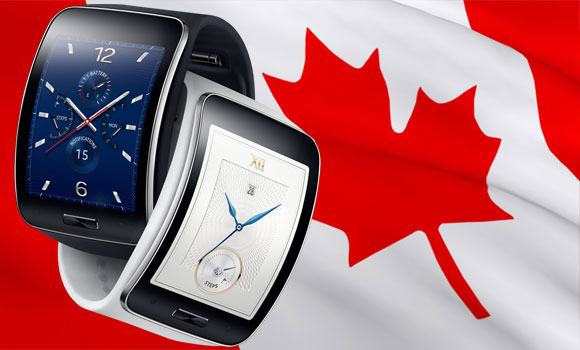 Soon you can expect to see the smartwatch in BestBuy and Future Shop locations, though. The Gear S has been available in the US for AT&T, Sprint and T-Mobile for 10 days now and it's cool that the smartwatch has made it to Canada, too.
The SIM-enabled smartwatch features a 2" 360x480 pixel Super AMOLED display and runs Tizen on a dual-core 1GHz CPU and 512MB of RAM. Internal storage is 4GB and the Gear S is IP67 certified.
Recent import documents suggest Samsung is testing a 2.4" version of the Gear S, which will also feature a SIM card slot.
D
That is just not true. The next version will not be out until at least next December or so. Verizon in the US has it on special for $250 right now.
D
I respectfully disagree. By way of disclosure, I'm an electronics engineer.
D
The Gear S is currently on special at Verizon for $250 with a 2 year contract. I have a Note 4 with an unlimited talk and text, and 2GB data plan. All I have to pay monthly for the Gear S is $5 for it's own, standalone telephone number. After they re...