Samsung had exciting smartphones to show at CES, but it did not publicize them – the foldable Galaxy and a 5G prototype were both at the show. The 5G phone wasn't even hidden like the foldable prototype, which was only shown behind closed doors.
It was just not promoted, which made it hard to spot in its glass enclosure at the end of the 5G hardware wall. That is until a Business Insider reporter stumbled onto it.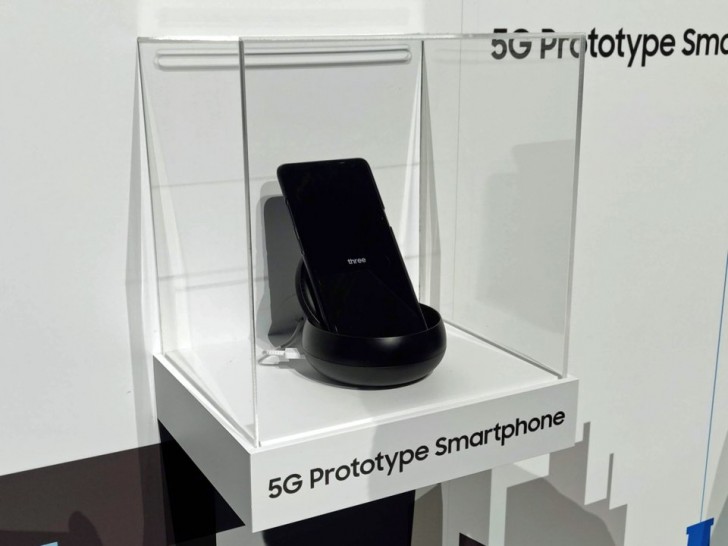 The unit was a prototype, but clearly operational as it was running in demo mode. It probably wasn't connected to a 5G network, though (coverage won't reach Las Vegas until later this year). The real phone is set to go on sale later this year too.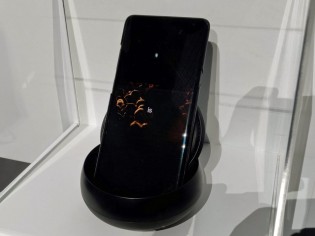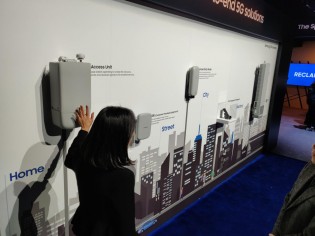 Samsung 5G prototype in demo mode • It was at the end of the 5G tech wall
This is likely the same device that was showcased in Korea last month. Probably not the same unit, but from the same batch. It has the same corner notch for the selfie camera.
Samsung will officially unveil the Galaxy S10 on February 20. We'll certainly see the core trio, but whether or not the 5G version (and a foldable phone) will be part of the presentation remains to be seen.
Like we need a 5G phone which will work as a 4G phone on a false 5G netwoerks which are 4G networks but showing 5G E :-) Or a 9G by T-Com :-)
?
False, 5G will go mainstream when Apple offers it, but they will only release a 5G model when coverage in some major markets reaches a large enough population base to justify the expense.
u
do you think networks are in base of some mobile phones company ? ... phones adapt to networks.. not networks to phones..
ADVERTISEMENTS