On Thursday, the Samsung Newsroom released a post highlighting some of the Galaxy Note20 series features.
Single Take is a camera feature that will continuously capture up to 14 kinds of photos in up to 15 seconds. After capturing, you'll be offered the best-looking shots and video clips.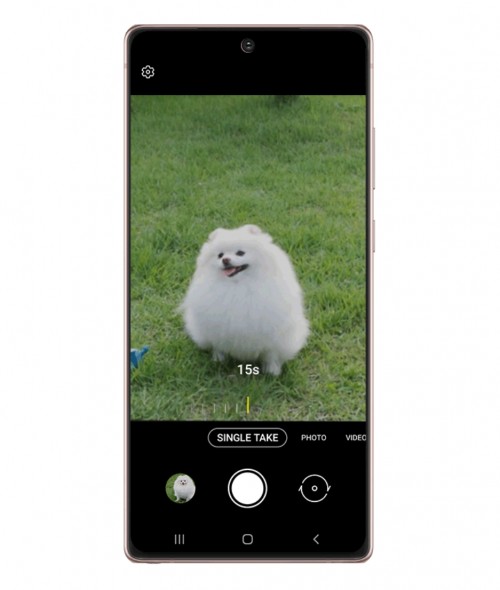 You can use Single Take to also take portrait photos. A new "Color Picking Portrait" mode has been added to Single Take so you can have different portrait shots and colors to choose from.
Wi-Fi passwords are easily sharable between Galaxy devices. When connecting to new network, you can request the password on the Note20 and your friend can beam it to your through near-field devices. Looking for Wi-Fi in public is also made a little easier with more information about sign-in requirements and speeds before you connect.
There's a Music share feature that connects the Galaxy phone to a friend's and routes audio to the connected person's Galaxy Buds. With this feature, you can play music from two pairs of Buds.
Check out the Source link to see all the features.
N
wait for mate40pro+ in 1 month and forget about note20ultra gms are fixable with apkstore and other ways
Y
Feature 1. Plastic back for a retro feel! Is that laughable or disgusting since it wear Note badge?
?
Ads are taking over Samsung's Galaxy smartphones
ADVERTISEMENTS