While Samsung's August 15 media event has generally been assumed to be regarding the Galaxy Note 10.1, the latest media invite proves this beyond doubt.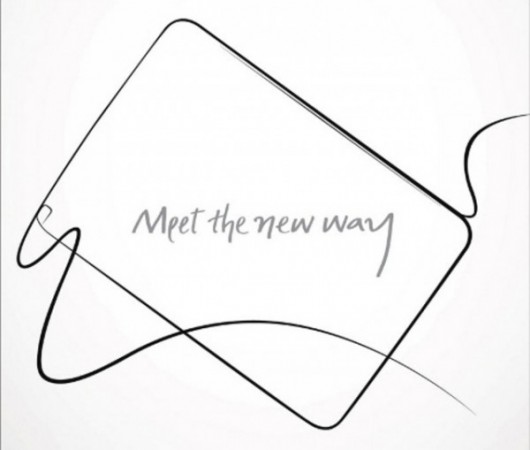 The latest invite shows the outline of a tablet with a stylus slot on the side and the words "Meet the new way" written on the tablet. Unless Samsung has another tablet with stylus in the pipeline, this is definitely the Galaxy Note 10.1.
The event will be taking place in New York next week on Wednesday. Shortly after that, Samsung has another event planned for August 29, which we already know is for the next Galaxy Note.
s
yah right.. what's is new with the ipad anyway? ipad 1 2 3 are all the same.. so 5 years from now, ipad 8 or what ever, will all be the same.. same boring.. but samsung, 5 years from now maybe galaxy note will have the features of flying..hahahaha.. ...
A
I am a die-hard Apple fan. But I believe this post is about the new Note not the Tab. Please don't try to manipulate actual fans into a troll fight. We are intelligent people who respect other manufacturers as well. It's about us at the end of t...
D
A feature often times unmentioned, missed or deemed unimportant in every tablet: Can an editor or a reliable researcher or writer please tell us if the Samsung Galaxy Note 10.1 GT-N8000 can make Native 3G Video and Voice Calls with SMS and MMS suppor...
ADVERTISEMENTS