Update: The South Korean company became the No. 1 player in North America as well, where it claimed one-third of the market by shipping 14 million units.
Apple - with shipments of 10.1 million units and 24% market share - was pushed to the second position. LG claimed the third spot with 17.1% share of the market.
Original story follows:
Samsung shipped 22.1% of all smartphones around the world in Q2 2017, maintaining its leading position in the smartphone market. This equals in 79.5 million devices or 1.9 million more than the same quarter of 2016.
Samsung recovered from the Galaxy Note7 fiasco effortlessly, with 2% rise from 77.6 million units in April-June 2016. Apple is still second, but even though it shipped more units YoY, it failed to match the overall market increase.
Huawei and Oppo are third and fourth. Huawei is got to a 10.7% share achieving 38.4 million units shipped, up from 32 million a year ago.
Oppo shipped 64% more units YoY - 29.5 million in total for an 8.2% slice of the pie.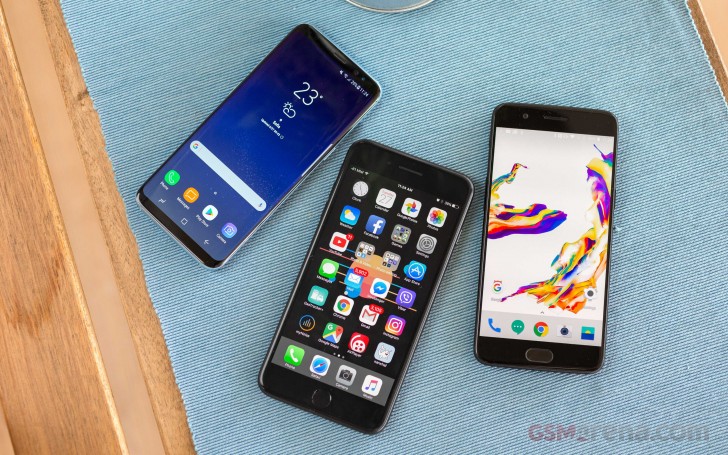 Xiaomi came in fifth, posting an annual growth of 58% and moving 23.2 million units.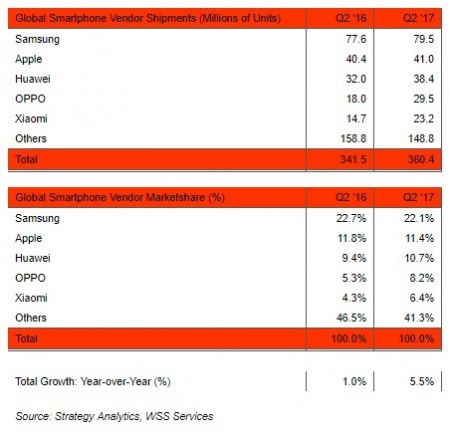 The overall market grew by 6% YoY and reached 360 million units in Q2 2017.
D
From Samsungs viewpoint they are sales. So that is why Samsung sold 19.8m phones in Q2 2017!
n
haha...hahaa... naive hahaaha.... bro once u place order and shipment u need to pay... thats why their quarter profit mention that..... a simple question.... if s8 left at store unsold for 2 or 3 year later....the store need to pay samsung? of course...
D
lolllll dont be so naive bro.... 19 million is shipment.... as new launch of course many oreder but may be only sell 9 million only as the rest is at store /shop unsold lolllll....thats why s8 price get many time discount over n over again trade in o...