Roaring V8 engine
Samsung i8510 INNOV8 review: Roaring V8 engine

Samsung INNOV8 is back to our shop and quite ready to strut its stuff again. Not so long ago we saw it in heavy duty cameraphone action, it's now time to explore the whole package. And there's a lot. The ample TFT display, abundant storage space, latest Symbian OS and the 8 megapixel camera all promise a nice ride. Multimedia and entertainment won't go unnoticed either, to make it as fun as it gets.
The INNOV8 has already got a star on the 8 megapixel boulevard and might as well be eyeing Symbian domination. Here it goes, but watch out 'cause this thing rides fast.





Official photos of Samsung i8510 INNOV8
Key features:
The most feature-loaded S60 handset to date
2.8" 16M-color TFT display of QVGA resolution
8 megapixel camera with mechanical shutter, automatic lens cover, dual PowerLED flash, digital image stabilizer, geotagging, auto panorama shot, face detection, smile detection, blink detection
VGA video recording at 30fps and slow-motion video recording
Symbian OS 9.3 with S60 3.2 UI
3G with HSDPA support
Quad-band GSM, dual-band UMTS, HSDPA 7.2 Mbps
128 MB RAM
Wi-Fi with DLNA technology
Built-in GPS with A-GPS functionality
Massive 8/16GB internal memory
microSD card slot with microSDHC support
Built-in accelerometer for UI auto-rotation
3.5 mm audio jack
TV out
Stereo FM Radio with RDS
Optical trackpad navigation
USB and Bluetooth v2.0
Stereo speakers
DNSe audio technology
DivX support
ShoZu integration
Main disadvantages:
Sizeable body
No xenon flash
No screen auto rotation in the main menu and homescreen
No office document editing out of the box
No smart dialing out of the box
No FM transmitter (which may be nitpicking though)
A few 8 megapixel cameraphones are already cornering the market and you should be well on top of things if you keep track. Samsung i8510, better known by its stage name INNOV8, was first to hit the shelves and still the only one to run on Symbian. A powerful OS for a powerful handset, we should add. You can tell we are struck by the INNOV8 charisma, but don't worry, you will soon be too.
Samsung INNOV8 boasts one of the most capable 8 megapixel cameras and so rightfully earned the most feature balanced cameraphone recommendation in our recent 8 megapixel camera shootout. We're now about to have a closer look though at another two contenders, which share INNOV8's form factor.
Sony Ericsson C905 is a monster of a feature phone, which has GPS and Wi-Fi too, but fails to keep up in terms of multimedia features and screen size, let alone video recording. The price margin between C905 and the 8GB version of the INNOV8 is so slim it makes the Samsung INNOV8 a dead easy pick for your multimedia needs.
The KC780 by LG is another 8 megapixel slider but stakes are this time on affordability. Just made available, we are yet to see what it's made of.
Imaging prowess aside, there seem to be hardly any chinks in the INNOV8 armor its rivals can take advantage of and close the gap on Samsung's finest. The few weak spots are sheer size, price tag and probably the lack of an FM transmitter.
Frankly, we can't think of a real alternative in terms of size, as none of the more compact Symbians has a feature pack comparable to INNOV8's. Still, Nokia N79 and Nokia N85 might be considered, with bodies fitting every hand and specs to please most tastes.
Samsung's very own i7110 might also come into play here. All of those have FM transmitters but none of them is a match for INNOV8's 8 megapixel monster.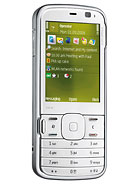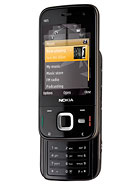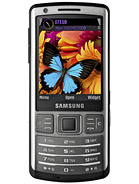 Nokia N79 • Nokia N85 • Samsung i7110
We're talking Samsung's supreme Symbian device so we guess we can't do without a respectful nod to the Nseries top brass. Nokia N96 is trying to offset the lower-res camera with DVB-H support in what are otherwise identical spec sheets, give or take. N96 though is so steeply priced it loses some competitive edge.
From a budget standpoint Nokia N95 8GB is the more likely alternative. It's more compact, it packs the same screen as the INNOV8 and covers most of the functionality, save for the optical trackpad and the 8 megapixel shooter. At this point though N95 8GB saves you a good 100 euro (125 US dollars).
Anyway, we've got a nice ride ahead and the V8 engine is keen to do its bit. So hop on, next stop looks and ergonomics.
J
My only concern with this phone is its battery it only last for a day😅
W
i8510 is very good . its body is not strong.Because my phone is damage when it was fall 3 ft height...its motherboard is very weak
S
To people's queries: @ OOOoooOOOooo: Yes, innov8 gathers some dust under the screen, we can get it cleaned at Samsung Service Centre, @ ASAP: Innov8 doesn't suffer much lags, but radio is horribly laggy. Otherwise, its a speedy phone @...