Getting closer
Samsung i8910 Omnia HD preview: Getting closer

This article is outdated. We have already published a full review.
Multimedia: Now we're talking!
Much of the Samsung i8910 Omnia HD strengths lie in multimedia and this part of our preview brings out the beast with a load of sample videos and images.
Music player
Along with the standard 3.5 mm audio jack, the Omnia HD music features are well complemented by the generous 8 to 16 GB of onboard memory and support for microSDHC cards to at least double this amount.
As expected, the music player is based on the one we've seen in Nokia 5800 XpressMusic. The novelty here is the virtual 5.1 channel Dolby Surround, which should dramatically improve the headphones listening experience. Unfortunately, we'll have to wait for a retail Samsung i8910 unit to share our impressions of the feature.
DNSe 2.0 audio enhancement is also on board but does not work simultaneously with the Dolby Surround.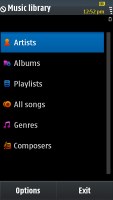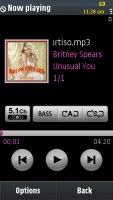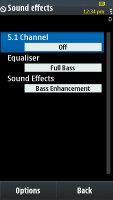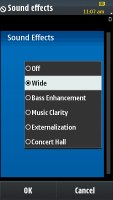 The music player is impressive • Dolby Surround and DNSe 2.0 can't work simultaneously
Continuing our trip down the road, the 3D visualizations are a nice touch to the music player and the album browser seems to take after Apple's Cover Flow.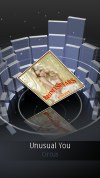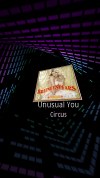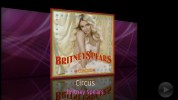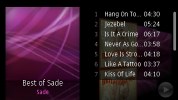 The 3D visualizations and the Cover Flow like view are a fancy touch
Samsung announced that Omnia HD should have also had a built-in FM transmitter. Unfortunately, this feature was missing from our test unit and when we went to research that, it turned out that any mentioning of an FM transmitter have also gone missing from Samsung web sites as well.
Video player
The Omnia HD features two video players - the well known Symbian-embedded Real player is pretty much rendered useless by the proprietary Video player that supports DivX/XviD video. The Samsung Video player has a plain but intuitive interface and does a grand job. It even supports subtitles which are automatically detected and loaded.
When you tilt the phone the video player automatically switches to/from landscape view.
The great 3.7" display and the widely spaced apart stereo speakers make the Samsung Omnia HD a serious competitor to the dedicated portable multimedia player. Plus we got 5h and 30min of constant SD XviD playback time out of the battery with the brightness set to maximum. That should tell you something.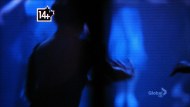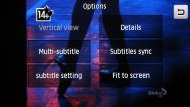 The Video player supports DivX/XviD files and subtitles
Unfortunately, we couldn't get any HD videos to play on the Omnia HD except for the ones taken by its own camera. Plus most of the HD videos come in the MKV file container, which is not recognized by the Omnia HD. Another known restriction, is that it cannot play video files larger than 2GB.
Knowing you can make your own HD movies with the i8910 now, seems to make a lot of people wonder how they would watch those on their HD TV sets.
Unfortunately, the Samsung Omnia HD doesn't have a HDMI port of any kind and the only way you can stream your HD videos to a bigger screen (be it TV or a PC) is via the DLNA wireless setup that uses Wi-Fi to share multimedia files wirelessly.
To use that with your TV however, you have to get yourself a Wi-Fi-enabled TV set with DLNA support or a set-top box that has the same properties an that can channel your wirelessly streamed videos over a cable HDMI connection.
Samsung reps also mentioned they might actually sell an external DLNA-enabler for TVs that don't have the feature, but that's still to be confirmed.
If however you are ready to consort to lower resolution videos, you can always use the TV-out port on the device itself that's intended for transferring SD (non-HD) content via a cable.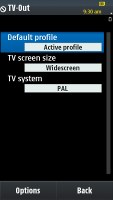 The 3.5 mm jack doubles for a TV-out • Only SD video content can be tranfered that way though
Gallery
Like the video players, the there are two galleries as well. The one is identical to Nokia 5800 XpressMusic. It is is yet another part of the interface that hasn't been drastically changed. Touch friendly and functional it definitely is but we somehow feel more eye-candy could have been offered.
You can scroll pictures by sweeping your finger across the screen when looking at a single photo. Opting between portrait and landscape mode is automatic, thanks to the built-in accelerometer. Unless you have that feature disabled, all you need to do to switch modes is to flip the phone sideways.The gallery screams Samsung - you've seen it. You know it well. It's easy to use and works fine.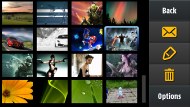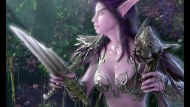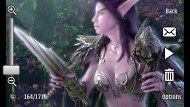 Gallery number one • Identical to the one of Nokia 5800 XpressMusic
The second gallery, dubbed as Media browser, screams Samsung - chances are you've already seen it on other Samsung touch handsets. It's easy to use and works fine. Scrolling images and videos happens by sweeping your finger across the screen or by tilting the handset to the left or to the right.
Tilt scrolling is fun, at start. But then, in a while it gets annoying: you have to be careful and not to tilt the handset too much since the angle corresponds to scrolling speed and you might miss an image or two. Still, we choose this gallery over the Symbian one.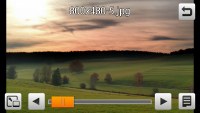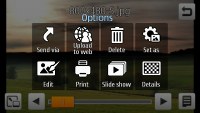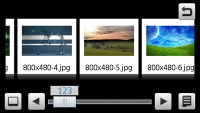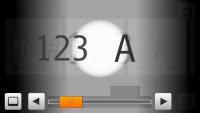 The well known Samsung gallery
Web browser: Flash video and all
Another favorite part of the Samsung i8910 Omnia HD is its web browser. It's the same as the one found in Nokia 5800 XpressMusic and shares the same turn ons and offs with it. The only thing the browser omits, given the big capacitive touchscreen, is multi-touch support, which would have made things even better.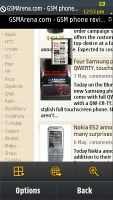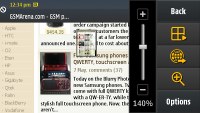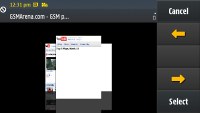 The web browser is OK, but there is no multi-touch support
The Samsung i8910 web browser has flash support including flash video.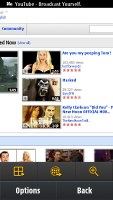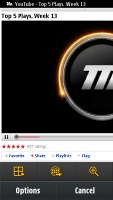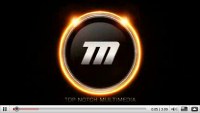 The Omnia HD web browser supports Flash video
GPS navigation and digital compass are on board as well
There is still no navigation software preloaded on the Samsung Omnia HD. Back when we first heard of the device, Samsung suggested they would offer the Samsung Mobile Navigator software (based on Route66) as an option for a premium price.
Since then we haven't heard more about it, but even if Samsung don't come up with their own solution, there are enough third-party developers waiting to earn some cash by offering navigation software for Symbian S60 5th edition.
Another seemingly cool feature that the Samsung i8910 Omnia HD has is the digital compass, otherwise known as a magnetometer. After a relatively quick initialization, it displays a virtual compass on screen. Our disappointment is that at the time being it doesn't offer any further functionality. But perhaps it would really come into its own when it's coupled with a fully-featured GPS navigation software.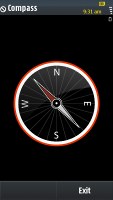 The compass would be much more useful if used together with the GPS recever for GPS navigation