Collision course
Samsung I9000 Galaxy S vs. Apple iPhone 4: Collision course

Introduction
It's not like you're out of options. Here's one. Another one would be to get a friend's iPhone 4 and another friend's Galaxy S, put them on a table, close your eyes and… tell your friends to bugger off. Or you can do it the old-fashioned way. Flip a what?
Now seriously, do we need another iPhone vs. insert phone of choice thing? Well, do you need Retina display when it's more than the human eye can see? Do you need a 4" Super AMOLED when 3.5" would've been just fine – and easier to handle?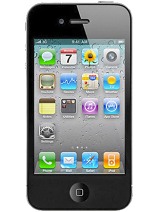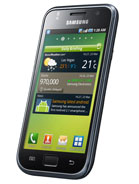 Apple iPhone 4 • Samsung I9000 Galaxy S
Yes, we'll be comparing the best screens in business. But it's not even the beginning of what this is all about. There's not just muscle being flexed here – it's about ideology too. It's open source Android against control freaks Apple, democracy against the royalty.
And technically, the Samsung Galaxy S is not alone in this fight. It's backed by an army of overseas mercenaries, marching to take on the Apple phone on different markets: Samsung Vibrant, Samsung Captivate and the Epic 4G.
The different call signs aside, we have two of the best phones you can get today and this is not a kill-or-get-killed game. The first thing we try to find out when reviewing phones is who they are for. The tech inside is always exciting but ultimately it all comes down to whether the right users are getting the right treatment.
The specs are the players – the phone is the team. You can always tell a star player. But the winning team isn't always the one with the better players. And sometimes you don't even want to look at the score. That's when we know it's been a hell of a game.
Samsung Galaxy S over Apple iPhone 4
Android 2.1 Éclair, 2.2 Froyo update just around the corner
4" SuperAMOLED display with a 15:9 widescreen aspect ratio
Regular SIM card support
DivX/XviD video support
FM radio with RDS
Notably cheaper
Apple iPhone 4 over Samsung Galaxy S
iOS 4
640 x 960 pixel Retina display
Scratch-resistant, high-quality glass panels
LED flash
Precise movement tracking via a gyro sensor
It's Android's finest against the iPhone but that's how we tend to look at it on our side of the pond. The truth is, there are meaner and keener droids out there. The Motorola DROID X and the HTC Evo 4G are obviously not part of our story but are the kind of phones to merit a place in history.
Anyway, there's enough firepower here even without the US heavyweights. Screen and OS are the most powerful weapons of both the Galaxy S and the iPhone 4. SuperAMOLED came first and impressed the world but now the Retina display is claiming the crown.
With platforms it's a mirrored image of the same events: iOS (known as iPhone OS at the time), redefined touchscreen usability but Android claims to have leapfrogged it with Froyo.
To further complicate things, even absolutely identical specs don't produce the same performance. The cameras on both devices may look similar but the rival camps took a completely different approach to processing – that holds true for both still imaging and video recording.
At times, it will look like the Galaxy S is competing against a first-gen iPhone. There are still things Apple will never bother put in their phones. Elsewhere, the Samsung Galaxy S might find it hard to match the stature and eloquence of the iPhone. That's how we like it though – punches flying both ways. Be right back.
D
It's 2021 and my iPhone 4 still works...
P
Dang that comment hasn't aged well 😂
?
If you can live with Windows Phone, the Lumia is way superior