Brightest star
Samsung I9100 Galaxy S II review: Brightest star

Editing Office files is a breeze
The Samsung I9100 Galaxy S II comes with the Polaris Office preinstalled, which seems to be getting rather popular with hardware manufacturers lately. And for good reason, we guess – it's one of the most feature rich mobile editors we've seen. You can view and edit Word, Excel and PowerPoint documents and there's a PDF viewer to boot.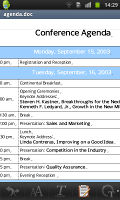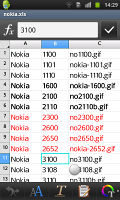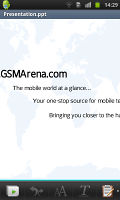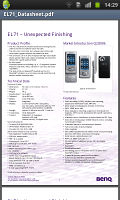 Polaris Office viewer and editor
Editing covers an almost full set of options – text style, justification, paragraph formatting, bullets, even creating tables (that's a first). If you're editing an Excel file, you get a formula wizard, resize rows/columns, border style, merge cells and so on. Even full-featured PowerPoint presentations are doable.
You can do practically anything with the app – it's better than the other mobile editors we've tested, even better than the Windows Phone 7 one (which had many editing limitations).
The app doubles as a file manager and also integrates with Google Docs and Box.net.
Organizer has everything you need
The calendar has four different types of view: list, daily, weekly and monthly. Adding a new event is quick and easy, and you can also set an alarm to act as a reminder.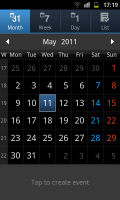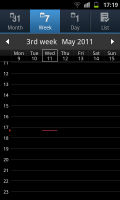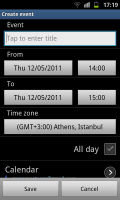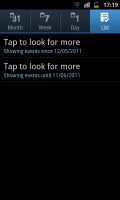 The organizer centerpiece - the calendar
The list view shows a list of all the calendar entries from the recent past to the near future. It's a very handy tool when you need to check your appointments for the next few days.
There is also a calculator aboard. It is nicely touch optimized - the buttons are big enough and easy to hit.
The Samsung I9100 Galaxy S II features a decent alarm clock application which allows a huge number of alarms to be set, each with its own start time and repeat pattern.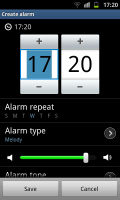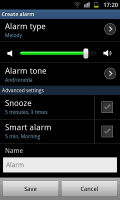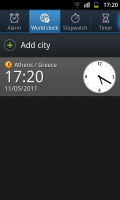 The Clock app has the alarm options
The Memo and Mini Diary are self-explanatory. The first app works with text only, while the Diary lets you also attach pictures.
There's a YouTube app although it's really irrelevant here. It cannot match the resolution the in-browser flash player can give you.
Oh, by the way – our unit came with Angry Birds but it was the regular free version for Android (with ads).
GPS with Google Maps Navigation
The Samsung I9100 Galaxy S II comes with a GPS receiver, which got a satellite lock in under two minutes with A-GPS turned off. A-GPS can speed this up quite a bit, but requires Internet access. We gotta say, we didn't experience any issues with the GPS performance.
With a screen as large (or larger) than most dedicated SatNav units, with excellent sunlight legibility and plenty of storage, any money spent towards satellite navigation should go to buying a good app rather than a separate SatNav unit.
The Galaxy S II comes with Google Maps and Navigation. Voice-guided navigation has become a viable solution since the v5.0 update. Vector maps are smaller and easier on the data traffic and reroute is an option if you go off course without the need to connect to the Internet. In fact, the only time you need a data connection is when you initially plan the course – Navigation will cache the needed maps.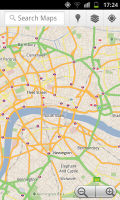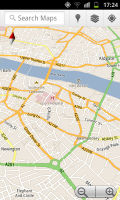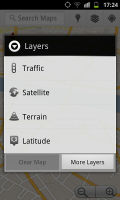 Google Maps with vector maps does a bit of 3D
Quite naturally, the app also supports the Street View mode. If it's available in the area you're interested in, you can enjoy a 360-degree view of the surroundings. When the digital compass is turned on it feels like making a virtual tour of the location!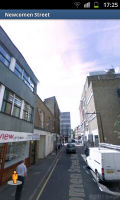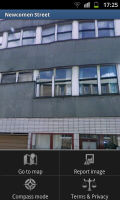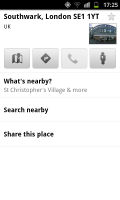 Using Street View • What's near by?
If Google Maps Navigation doesn't do it for you, you can grab an alternative app from the Android Market – there are both free and paid ones.
Android Market is the Galaxy S II playground
With a 1.2GHz dual-core CPU and powerful new graphics, the Samsung I9100 Galaxy S II can run every Android app designed for phones. The OS version is 2.3.3 so you won't have any problems on that account either.
The structure of the Android Market is quite simple – featured apps on top and above them, three sections (Applications, Games and Downloads). There is also a shortcut up there for initiating a search.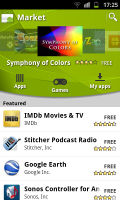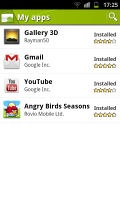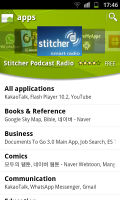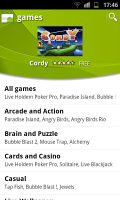 The Android Market will give you access to hundreds of thousands of apps
The Applications and Games sections are divided into subsections (e.g. Communication, Entertainment etc.) so you can filter the apps that are relevant to you. Of course, there is also an option of displaying them all in bulk, but you'll probably need days to browse them all that way.
There are all kinds of apps in the Android market and the most important ones are covered (file managers, navigation apps, document readers etc.).
Kies Air – a web server on your phone
The Samsung I9100 Galaxy S II comes with Kies Air preloaded. The app connects to the local Wi-Fi network (or it can create a Wi-Fi hotspot) and gives you an URL to type into your computer's web browser.
From there you can manage just about anything on the phone – from contacts, messages (including composing messages), to browsing images, videos and other files straight in your desktop browser. You can grant or reject access to computers and see who's connected to the phone at any moment.
The cool thing is you can stream music with handy playback controls. It works for videos too.
Note: You'll need a reasonably modern browser with Java and some video plug-in (QuickTime worked for us).