This article is outdated. We have already published a full review.
Android has grown Hubs too
Hubs are not just for Windows Phone 7 – Samsung, at least, seems to think so. They've added a total of 4 Hubs to their new Android super phone.
The Social hub we've seen before – it combines you email accounts with social networking (Facebook, Twitter, MySpace, LinkedIn) and IM accounts (Gtalk, MSN and Yahoo! Messenger) and shows all incoming messages as one list with handy shortcuts to reply, mark as favorite and so on. There's filtering by message source too, to help manage the inflow of incoming updates.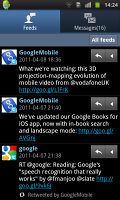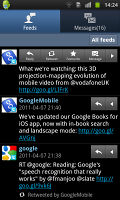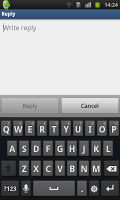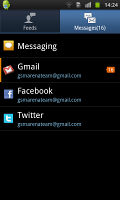 The Social Hub is a true communication nexus
The Music Hub lets you browse music online (with search tools, charts, lists of new releases and so on). You can preview songs (30 seconds each) and buy tracks or whole albums.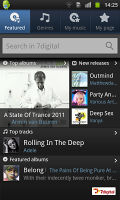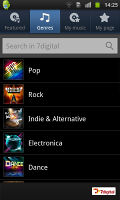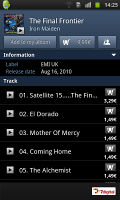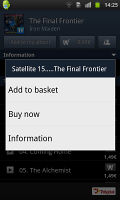 The Music Hub helps you discover and buy new albums and songs
Next up is the Readers Hub. You can subscribe to Internet newspapers, magazines or buy e-books. You can download free book previews. Extensive genre listings will help you discover new books to read.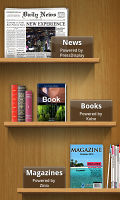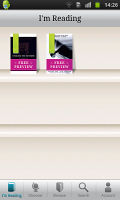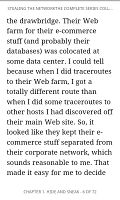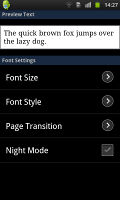 The Readers Hub transforms your Galaxy R into an eReader
Finally, there's the Game Hub, which will quickly become your go to place for finding new games. The titles are separated into Social and Premium games and there's a news section too. There's a try-before-you-buy option, so you can check out a game before committing your cash. The nice thing about that Hub is it includes the titles by Gameloft, which are otherwise not available on the Android Market.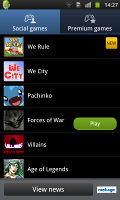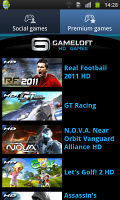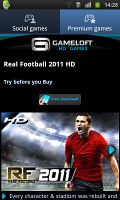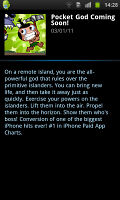 The Game Hub is great for mobile gaming fans
You could (and should) download NVIDIA's Tegra Zone app, which will help you find the best games for your phone – it features games that are optimized for the Tegra chipset specifically.
First impressions
So close and yet so far - the Galaxy R and Galaxy S II might share four fifths of their model names, but they are actually pretty different in nature. And even though the Samsung I9103 Galaxy R probably won't end up as quite the world beater that its SuperAMOLED Plus packing sibling was, it can still give the current crop of dual-core smartphones a run for their money.
Speaking of money, it will be a deciding factor in the success of the I9103 Galaxy R. It's an attractive package, but without the exclusivity of the SuperAMOLED Plus it will be harder to convince people to hand over their hard-earned cash. So a price-cut is mandatory for the Galaxy R and seeing how the first pre-orders go Samsung will be delivering it.
That's why we feel the I9103 prospects are pretty good. Occupying the middle ground between the Galaxy S Plus (which is merely a refresh of the original Galaxy S) and the I9100 Galaxy S II flagship, the Galaxy R delivers solid smartphone experience and good future proofing (with that dual-core CPU) without breaking the bank. And such devices were in particularly high demand the last time we checked.
Anyway we'll give this one the attention it deserves when we get our hands on a finalized unit and see if it managed to live up to its potential.