We reported couple of weeks ago about an upcoming Windows Phone 8 device for Verizon's network in the US. Called the Samsung ATIV Odyssey the device seemed like a variant of the ATIV S for Verizon's network.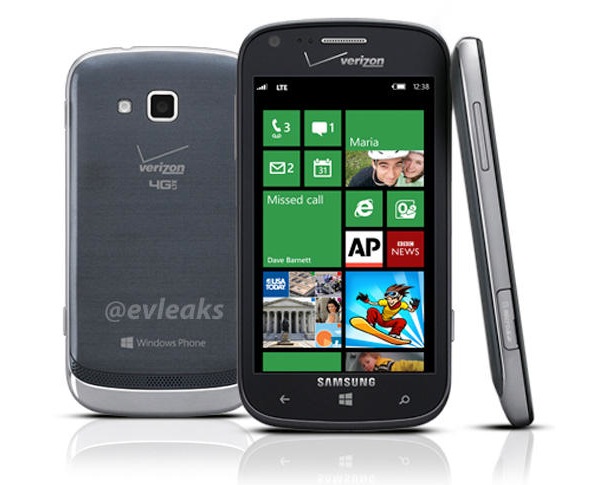 We now have an image of the device, courtesy of @evleaks on Twitter. The phone looks like the original Samsung Focus from the front and the ATIV S from the back. But somehow, it does not strike us as a high-end device, with the display size seemingly around the 4-inch mark.
Other than the 4G LTE badge on the back and the microSD card slot on the side, we are not sure of any other spec of the device, so we will have to wait till we hear more about this one.
?
Nobody is paying them pal, I like my windows phone a lot more than my iphone or my android. You're very mistaken...
?
I don't owe any special loyalty to MS, but I like WP8. I hardly think it is perfect, but barring a really good showing from BB10, I may very well get a WP8 device. I don't know why you think your opinion is the only one that counts. You don't sound a...
a
MS' social media attacks are so annoying. starting to pay people to post good comments is not going to resolve your problems MS! the design sucks! WP8 is already dead.
ADVERTISEMENTS