The current Samsung flagship, the Galaxy S5, will be getting Android 5.0 Lollipop, it was even demoed on video. Last year's flagship will not be left out, sources claim the Galaxy S4 will be updated too. The question then is "which S4?" since there are plenty of versions.
The sources point to the Exynos-based Galaxy S4 with model number I9500 will be first. This should be early next year, barring any extra-long delays from carriers.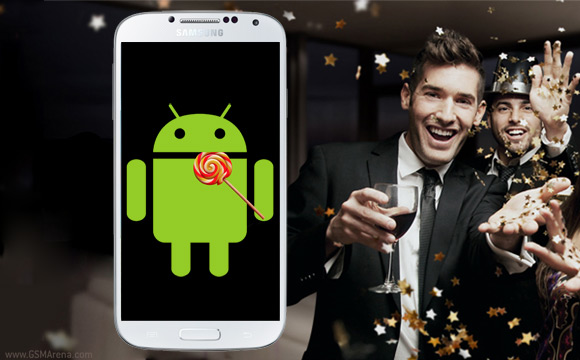 The Snapdragon 600 version (I9505) should be getting it sometime later on, the Galaxy S4 Active (I9295) should be getting at the same time since the internals are basically the same. There are also Snapdragon 800 versions – the Galaxy S4 LTE-A (I9506 and some local versions) and the Galaxy S4 Active LTE-A. Those are essentially based on the Galaxy Note 3 with S800 platform (the Note 3 with Exynos uses a different chipset than the I9500).
We'd love to see an official update calendar by Samsung for its recent flagships, instead of getting hearsay for each of the dozens of models and variations the company offers.
r
samsung s4 lollipop is avalable in sammobile. its great ;)
p
The exynos version of s4 will jump straight to 5.0 either to move to 4.4.. hav sum patience nd lollipop on s4 9500 will b in next year early in jan-march...
N
Hello i have a galaxy s4 GT-I9506 black édition Will it have kitkat or lollipop ?
ADVERTISEMENTS