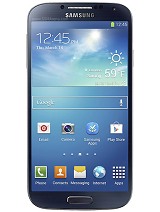 z
wow great specs. but i think that superb specs is not that much useful. cell phone is used to make call txt and video call. and some taking video and pictures and the rest we can do it on laptop. with that speed it will drain the battery so fast and youcant make call or txt when you are out of town because it drain that fast. i recommend to used Lenovo P770.
m2
duaaalll siiim ? veryyyy good .. icant believe !!!
Total of 482 user reviews and opinions for Samsung I9502 Galaxy S4.