Introduction
Samsung UNPACKED 2013 Episode II event in Berlin brought us three new Galaxy devices, just as expected. The Galaxy Note 3 phablet is definitely the most eagerly anticipated one among mobile phone fans, but Samsung has also refreshed the Galaxy Note 10.1 slate and brought us the brand new Galaxy Gear smartwatch.
Samsung Galaxy Note 3 is the successor to the world's most famous phablet - the Galaxy Note II. It has been rumored for quite some time and as usual, most of those rumors turned out to be the truthful. The Note 3 brings a huge 5.7" Super AMOLED 1080p display, runs on world's most powerful chipset to date - the Snapdragon 800, and offers a new 13MP camera capable of 4K video recording.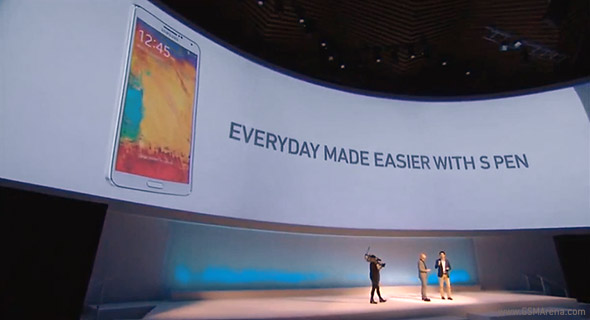 The S-Pen is what actually makes the Note lineup so special, and Samsung has surely provided the Note 3 with even more S-Pen compatible apps, handwriting-recognition features and drawing tools.
There is also one more thing different about the new Note - it arguably looks better than ever (if though not everybody here at the office agrees). Samsung has its entire back to look like leather and the Note 3 looks just amazing.
Speaking of the leather back, the Note 10.1 2014 has received the same treatment and it looks gorgeaous as well with the white version being our favorite.
Samsung has decided to take after Apple's naming convention and chose not to rename the new Galaxy Note 10.1 slate any further. It is going to be known just as 2014 edition, but will keep away any additional numeration from the name. That's sad as lately, the confusing iPad naming scheme as of late is the only thing no other manufacturer should try to copy.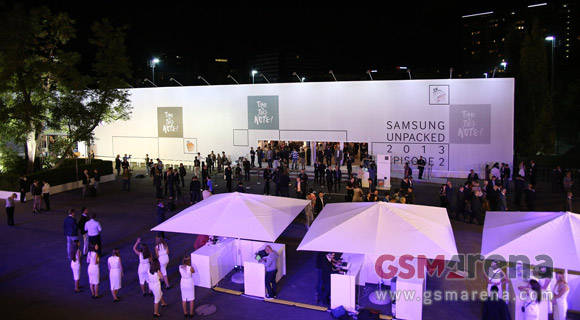 The new Galaxy Note 10.1 comes with 10.1-inch WQXGA (2560x1600px) SuperClear LCD display and also runs on the snappy Snapdragon 800 chipset. Android 4.3 Jelly Bean as in charge of things, while the S-Pen functionality has been greatly improved, too.
Finally, it seems everyone will be soon or later joining the smart watch party. Samsung has announced the Galaxy Gear smartwatch. The gadget runs on a custom-built 800MHz processor and is intended to be a companion to the Galaxy smartphones and phablets, not a separate Android device. Mind you, it will only operate with certain high-end models and some would need to be updated in order to be compatible, such as the Galaxy S4, for instance.
Well, we've spent some quality time with all three gadgets and we are ready to tell you all about them. Our exclusive tour starts right after the jump.
?
Can I use windows 7 in note 3?
R
wait htc one max is coming
d
What may be the price of note3 in India and when is it coming to market