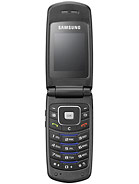 O
Great lil phone no btooth or camera... who cares... can't accidentaly dial or answer calls like all the other ridiculous non clam and touch phones that are around now I've had this since they first came out 7 out of 10 for me ' cheap as 50bucks.. beat that..
?
This phone is cheap, practical and easy to use. For the first 6 months of having it it worked really well, freezing very rarely. However approximately six months after having purchased it, it froze. I tried everything to get it to work but it just wouldnt. This is a good phone if you want something SIMPLE, CHEAP and EASY to use, however I has a very short life span so its probably better to invest in something more expensive that will last longer.
s
Have had the phone for 6 months.
Bad thing that really stands out - when you receive a text - there is no display of the sender name - just the number - and I have tried everything and it doesn't seem to be available.
Apart from that it is great value for money.
Feels nice.
Buttons are not as user friendly as they could be.
m
hi i bought samsung b310 other day and it not bnad phone samsung make recently a lot of similar phones previously i had b100 was good i gave to friend b310 has fm radio and more memory it updated menu with colour skin then on b100 and i store couple off songs also i have se w200i and i had a lot of nokia n series and moto phones this b310 it good phone for people who use basics calls sms it similar to b100 b200 b300 b130 and all b series overall good phone my is pink so i want to change other colour battery is not last long it easy to use and has exchangable covers but it better than b100 i think i hope i help with opinion cheers
k
kamakari u r rite. What is the point in offering a featureless handset. My ageing Alcatel Onetouch, has better specs than this model. Samsung make great phones, they should hang their head in shame.
Total of 10 user reviews and opinions for Samsung Impact sf.