Samsung infographics detail Galaxy S6 edge+ and Note5 premium features
To keep up with tough competition on both the technical and media fronts, Samsung is always refreshing its commercials and putting the word out to current and prospective customers. This time around, it is in the form of infographics about the company's latest pair of flagship phablets – the S6 edge+ and the Note5.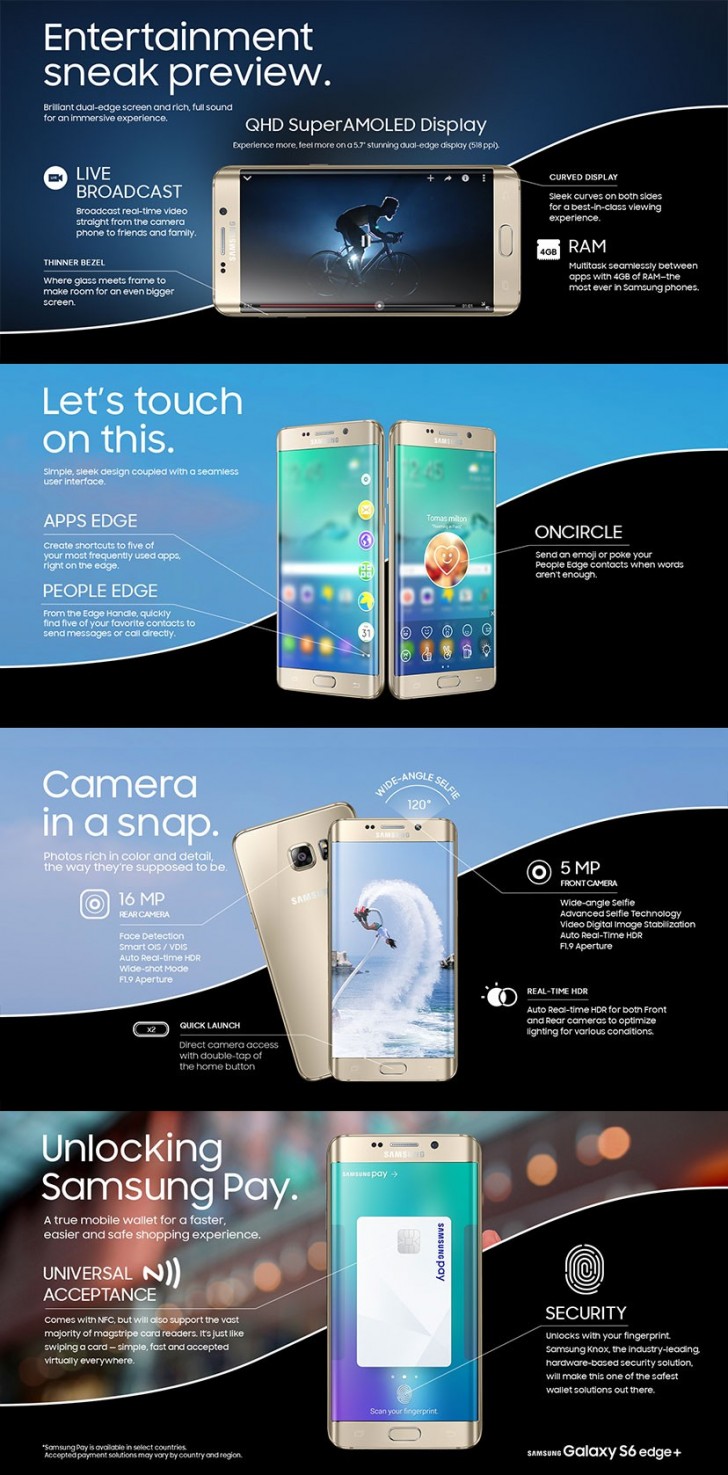 These promotional materials were launched alongside a set of new commercials and generally seem like a pretty good and most of all, informative idea. Tech savvy people and especially those of us already buried knee deep in the realm often tend to forget that what we see when exploring a new product can be easily be left out by the average consumer. Thus, anything that brings a little clarity to the Swiss army knife on steroids that a contemporary mobile phone has become is pretty welcome.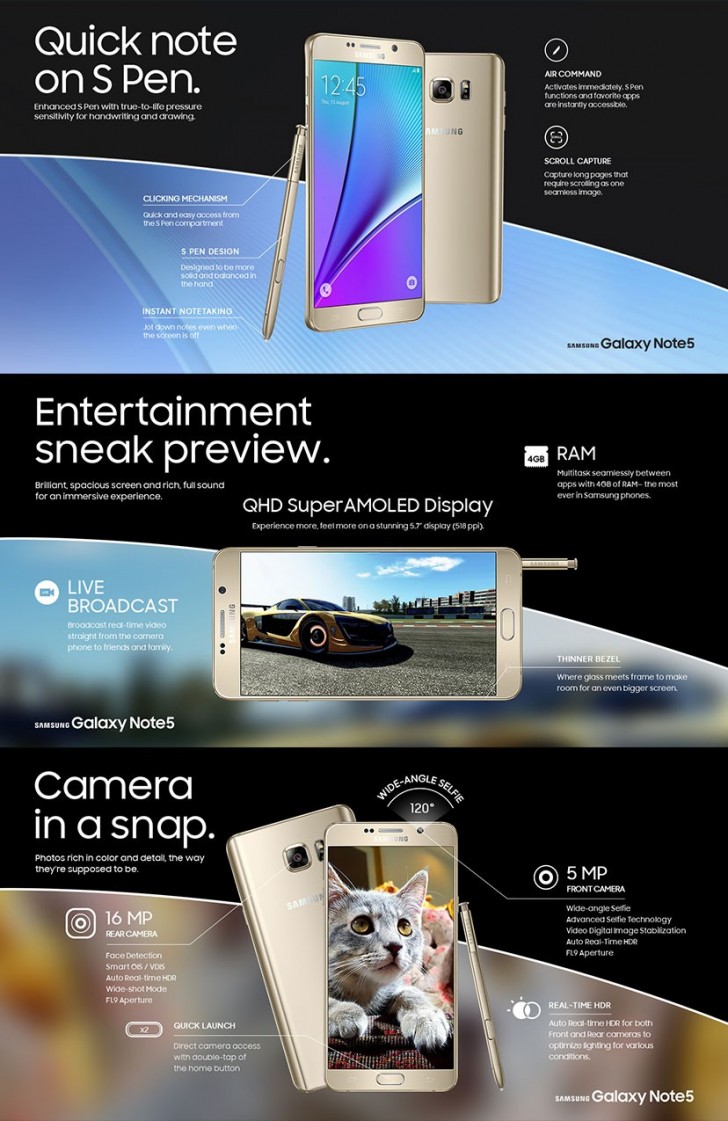 Also, it is worth noting that Samsung has done a good job really focusing most on the Galaxy S6 edge+ and Note5 exclusive features that indeed set them apart from other products, including the company's own.
S
Samsung Galaxy Note 5 is the most powerful and beautiful phone for a wonderful experience. Samsung has applied the ultimate design with the Galaxy S6 edge and Note 5. The Note 5 shines with an aluminum frame and Gorilla Glass 4 on the front and back....
D
Heard that samsung galaxy note 5 has got some exclusive features which are worth the price ? Is anyone using this mobile ??
?
no. touchwiz is still ugly.