December 19 marks the date that South Korean carrier SKT will begin carrying the new Merlot Red color scheme for the Samsung Galaxy Note 3.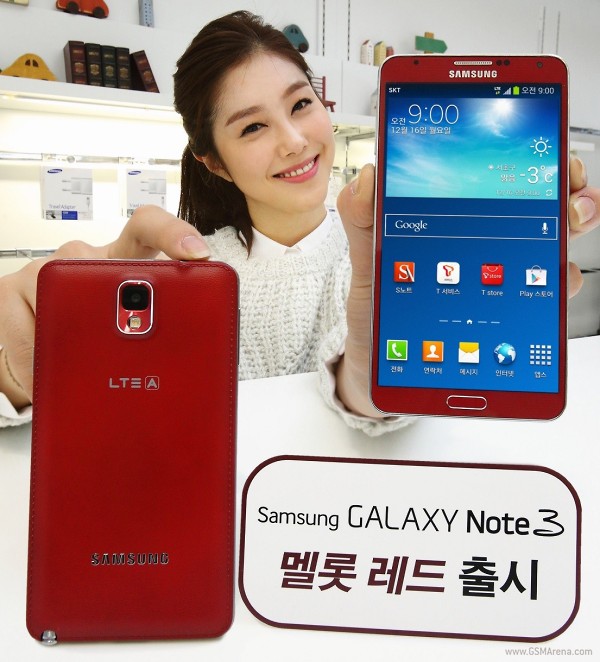 The new red color joins Jet Black, Classic White, and Blush Pink, and brings the total color options of the Galaxy Note 3 in Samsung's home market to four.
There is no word just yet on when the new color variant will be available internationally, but it shouldn't take too long.
c
the behind leather can change or not?
y
Amazing speed from new Samsung Note 3. Great job SAMSUNG